What used to be a warehouse space used for someone's car collection and car parts is now a hub for budding artists, and it's bringing new life to Delray. The Delray Community Redevelopment Agency (CRA) purchased the warehouse in 2013 with the idea that the new art incubator would complement the continued revitalization and stabilization of Downtown Delray Beach and surrounding neighborhoods through the promotion of art and cultural activities and institutions. 
Now, the Arts Warehouse serves as a haven for artists and art enthusiasts alike. It is an Art Incubator space for artist residencies, education, talks, artist meetups, and provides a space to create for artists or hobbyists of any level. The organizers also provide professional developmental programs and assistance to visual artists and makers through hands-on workshops and educational lectures.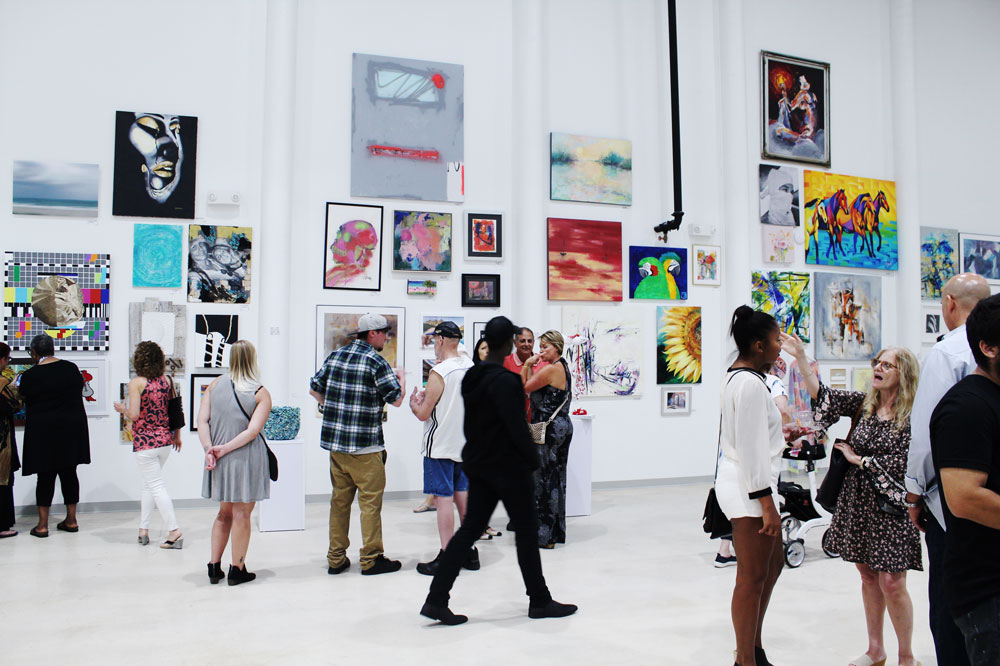 "The warehouse conversion to an art incubator was seen as a catalyst for economic development and growth within the Pineapple Grove Arts District, and the Community Redevelopment Area as a whole," said Grace Gdaniec, Arts Warehouse Coordinator. "The promotion of the arts and accommodation of cultural activities in the area enhances Delray Beach's image as an arts destination, which will further contribute to tourism, increased pedestrian activity and overall activation of this Pineapple Grove/Artist's Alley area." 
Arts Warehouse is the only arts incubator in Palm Beach County, and it provides a unique opportunity to have 15 affordable artist studios in one place. Artist's Alley is still very much alive, but the Warehouse, which sits at the south end of the Alley, is different in that it holds studio space and gallery space all in one location. It is also different in that the studio spaces in the Warehouse are part of the incubator program, and there are specific criteria that artists need to meet in order to qualify for a spot.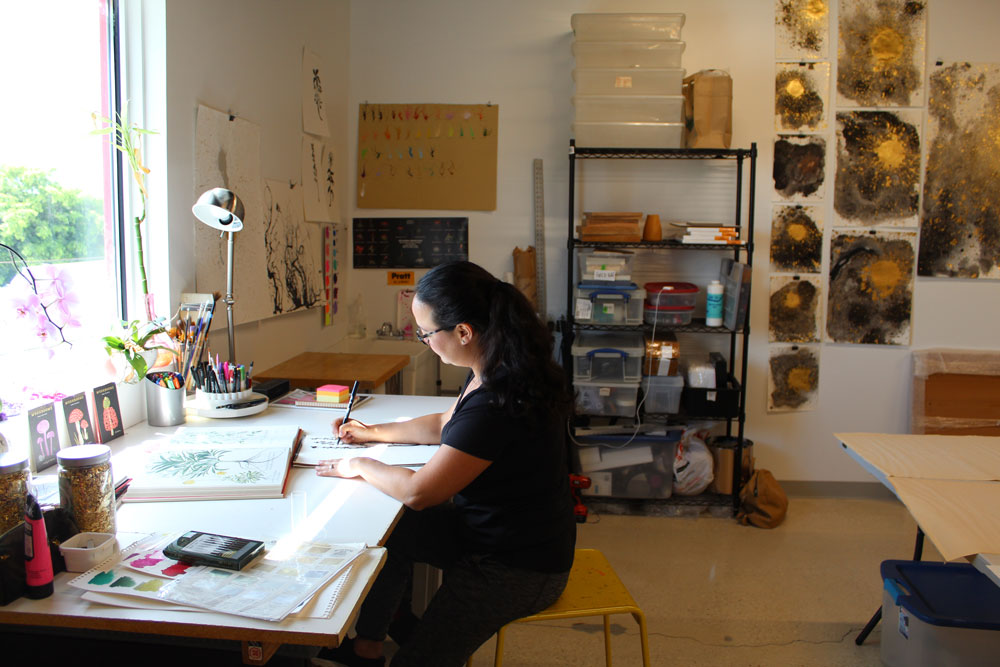 The hope is that there will be more artists and galleries that are drawn to the area with a goal to provide frequent and contemporary art exhibitions that showcase local and national art. 
Because the organizers are bringing the work to Delray, there's not only less of a need to travel out of state to see certain artists or visit certain galleries, but it provides budding artists with a chance to fine tune their craft.   
"Having a space to create work is important for an artist to grow their art as their business," 
Gdaniec said. "It is the hope of the arts incubator to provide an artist with an environment to create work, and also to learn about business practices through the workshops and lectures we host. Artists are also involved in a community of artists at Arts Warehouse — able to share ideas, collaborate, and assist in." 
One of the artists' success stories to come out of the Warehouse is Michelle Drummond of  "DStrings." She started at the Warehouse with a pop-up studio and focused mostly on new products based on her art, such as T-shirts and prints. Since then, her career as an artist has really taken off and she's been able to grow into the studio residency full time, has shown in several exhibitions in South Florida, and has created new bodies of work. 
Be sure to check out the list of events, galleries, and artists over on the Arts Warehouse's website!