AUTHORS SPEAK SERIES
The Impact of Race on American Society
Spady Cultural Heritage Museum, Arts Garage and Delray Beach Community Redevelopment Agency (CRA) invite you to attend the Author's Speak Series events, where we are welcoming prominent published authors as they discuss their books and engage in enlightening conversation. These events are held in person at Arts Garage at 94 NE 2nd Ave, Delray Beach, FL.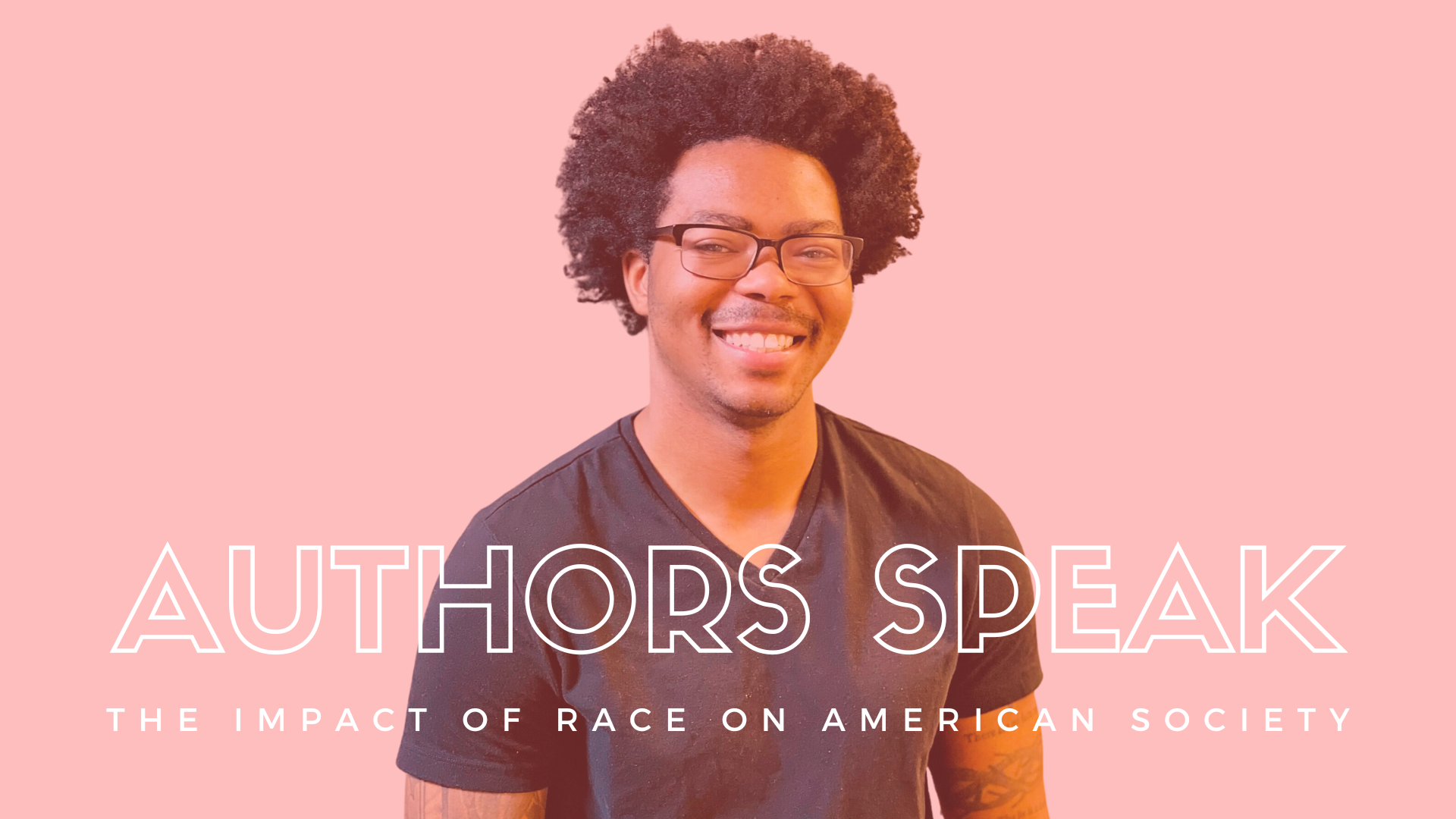 Up Next! June 15th, 2023
6:00PM – 8:00PM
Dr. Marquis Bey
Author of: Black Trans Feminism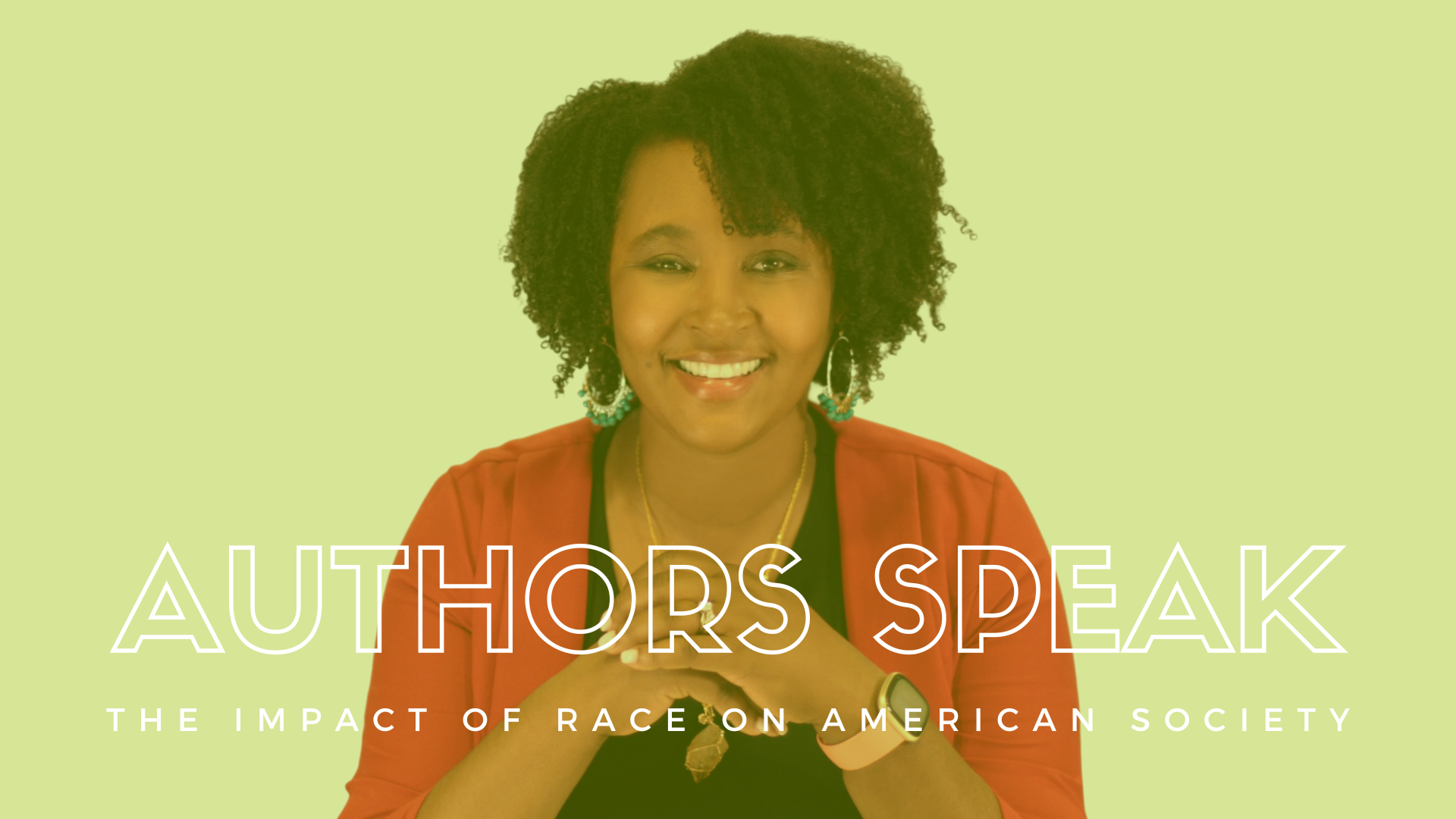 April 27th, 2023
6:00PM – 8:00PM
Dr. Traci Baxley
Author of: Social Justice Parenting: How to Raise Compassionate Anti Racist Justice Minded Kids in an Unjust World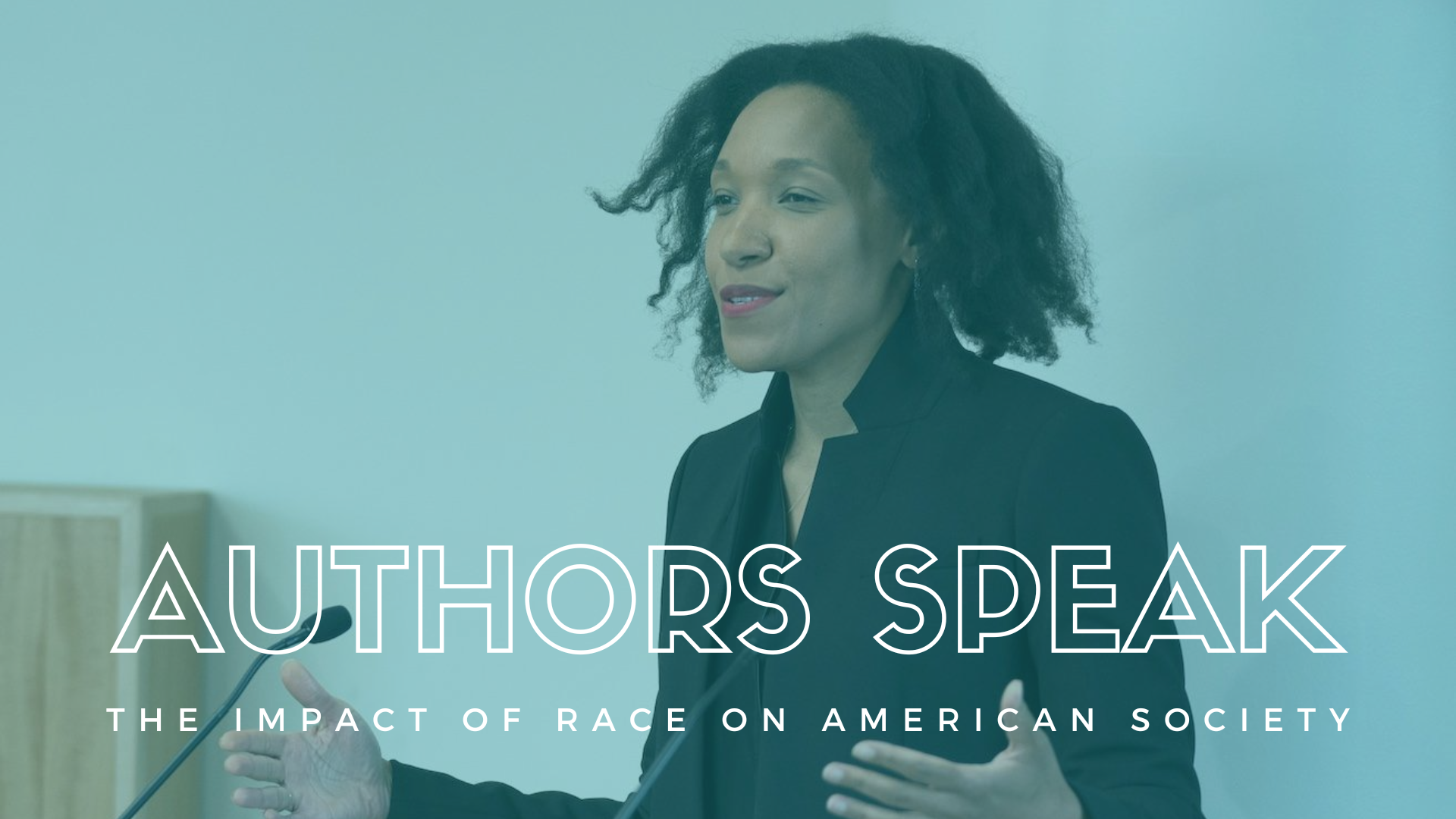 February 23rd, 2023
6:00 PM – 8:00 PM
Dr. Jasmine Nichole Cobb
Author of New Growth: The Art & Texture of Black Hair
Black cultural awareness, or "wokeness," is a state of being that many believe can be achieved. However, attaining awareness is a journey – a continuous practice, in order to gain understanding. The study and acceptance of black history and culture is an ongoing process that is decided upon and then embarked upon. Everyone is at different points in the journey. Some are exploring it alone. Others join book clubs and study groups, and some enroll in degree programs, or pursue scholarly endeavors. Some are aware of black history and culture and its impact on our society; others are not. And still others have decided not to acknowledge the importance of other cultures at all. They seek, instead, to diminish or eliminate their very existence.
Through their collaboration with The Authors Speak Series, the Spady Cultural Heritage Museum, Arts Garage and Delray Beach Community Redevelopment Agency (CRA) have decided to provide an exciting opportunity for those who are on the journey towards greater understanding. The Authors Speak Series is an opportunity to have interesting, enlightening conversations with writers who have cultivated a perspective on black cultural awareness through their research and personal experiences. Together, the Spady Museum, Arts Garage and CRA intend to create more pathways for people to make progress toward understanding others and hopefully welcome more people to join the journey along the way.
Books are available in limited quantities for all attendees on the evening of the event!
Enjoy plant based bites by Chef Samuel Woods, The Rabbit Hole – Elevated Vegan Comfort Cuisine. Registering early for this FREE event will help us ensure that there is enough food available for all attendees!
We hope to see you at Arts Garage for Authors Speak Series events.
CRAFTED ON THE AVE
An open-aired craft market with a Caribbean twist!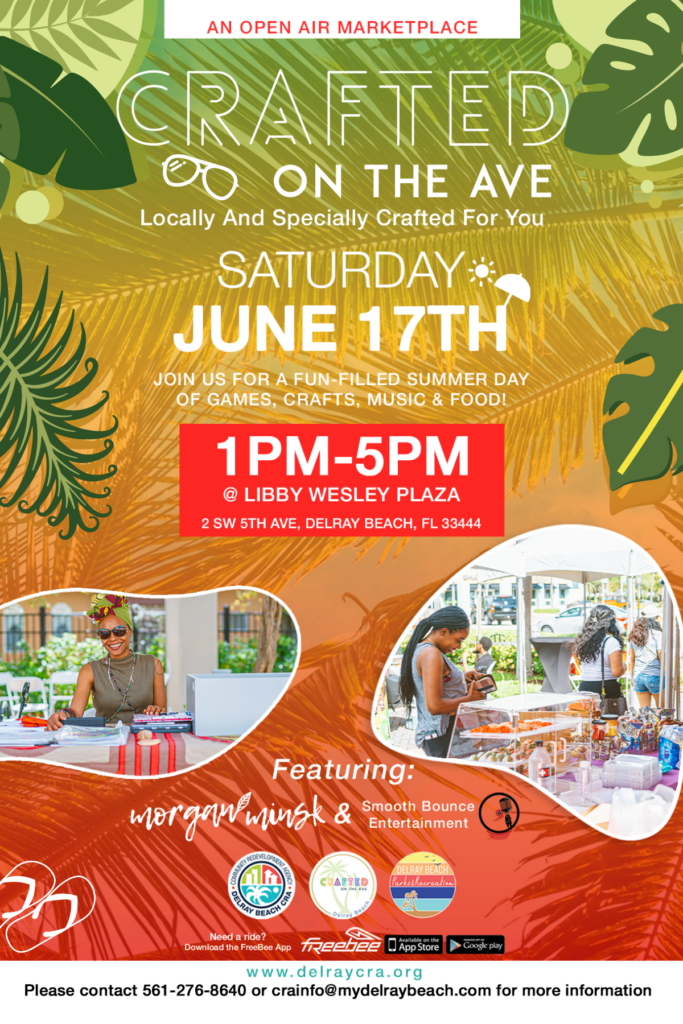 Location: Libby Wesley Plaza at the corner of SW 5th Avenue and West Atlantic Avenue.
Time: 1:00pm – 5:00pm
Free Admission
Crafted on the Ave. will include local and regional creators of handmade products, confections, art, crafts, and more.
Crafted on the Ave has been created to give small and home-based businesses an opportunity to promote and sell their products.
Everyone is invited to come out and bring the family to shop, stroll, and enjoy the day. Crafted on the Ave. is free and open to the public.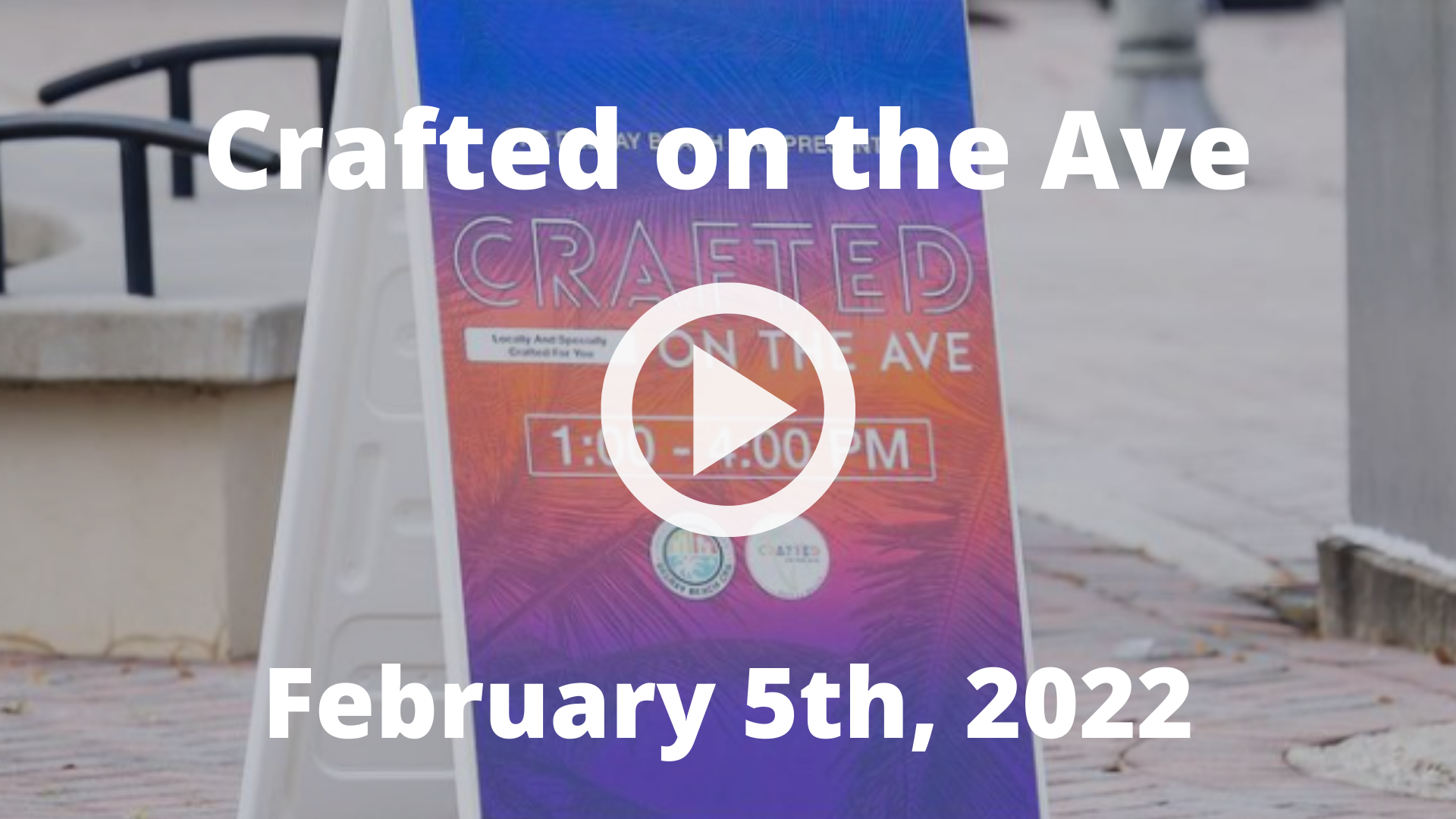 CALL FOR VENDORS
The CRA invites you to participate in Crafted On The Ave. for 2023!
Call for Vendors is open on a rolling basis.
We are in search of crafters who specialize in apparel, bags, jewelry/accessories, home décor, apothecary (bath & body, candles, diffusers etc.), pet care, etc.
$25.00 per market per booth
Booth Rentals include:
One (1) 10'x10′ tent
One (1) 6 ft table
Two (2) folding chairs
Access to electricity (first-come, first-served)
We also invite you to be part of Crafted On The Ave. as an artist to showcase your live performance, including dancing, singing, and more.
For a hard copy application, please contact our office at: crainfo@mydelraybeach.com or call (561) 276-8640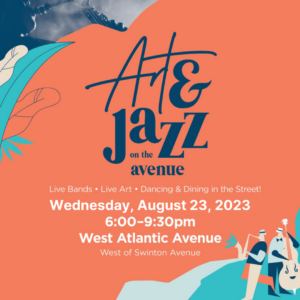 Find us at Art & Jazz on the Avenue August 23rd*!
The CRA will be there with CRA, Arts Warehouse, and Greenmarket booths.
We'll also be giving out free Italian ice from Icestacy to those who complete our survey!
Hope to see you there!
*This is a rain postponement date, the original date was May 31st.