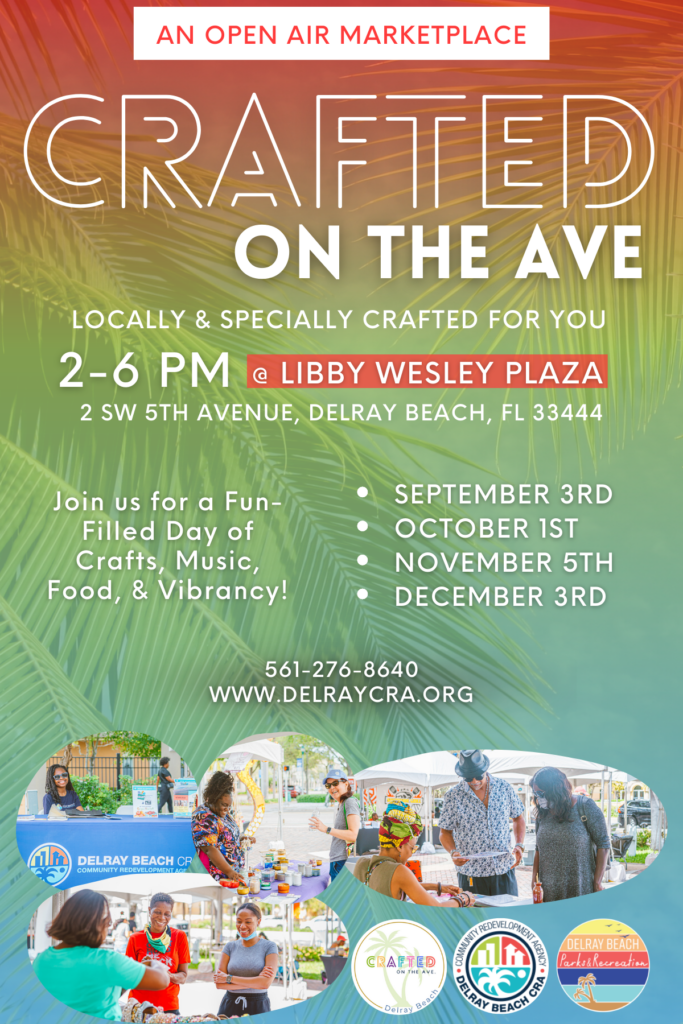 CRAFTED on the Ave is an open-aired craft market with a Caribbean twist!
Location: Libby Wesley Plaza at the corner of SW 5th Avenue and West Atlantic Avenue.
Time: 2:00pm – 6:00pm
Free Admission
Crafted on the Ave. will include local and regional creators of handmade products, confections, art, crafts, and more.
Crafted on the Ave has been created to give small and home-based businesses an opportunity to promote and sell their products.
Everyone is invited to come out and bring the family to shop, stroll, and enjoy the day. Crafted on the Ave. is free and open to the public.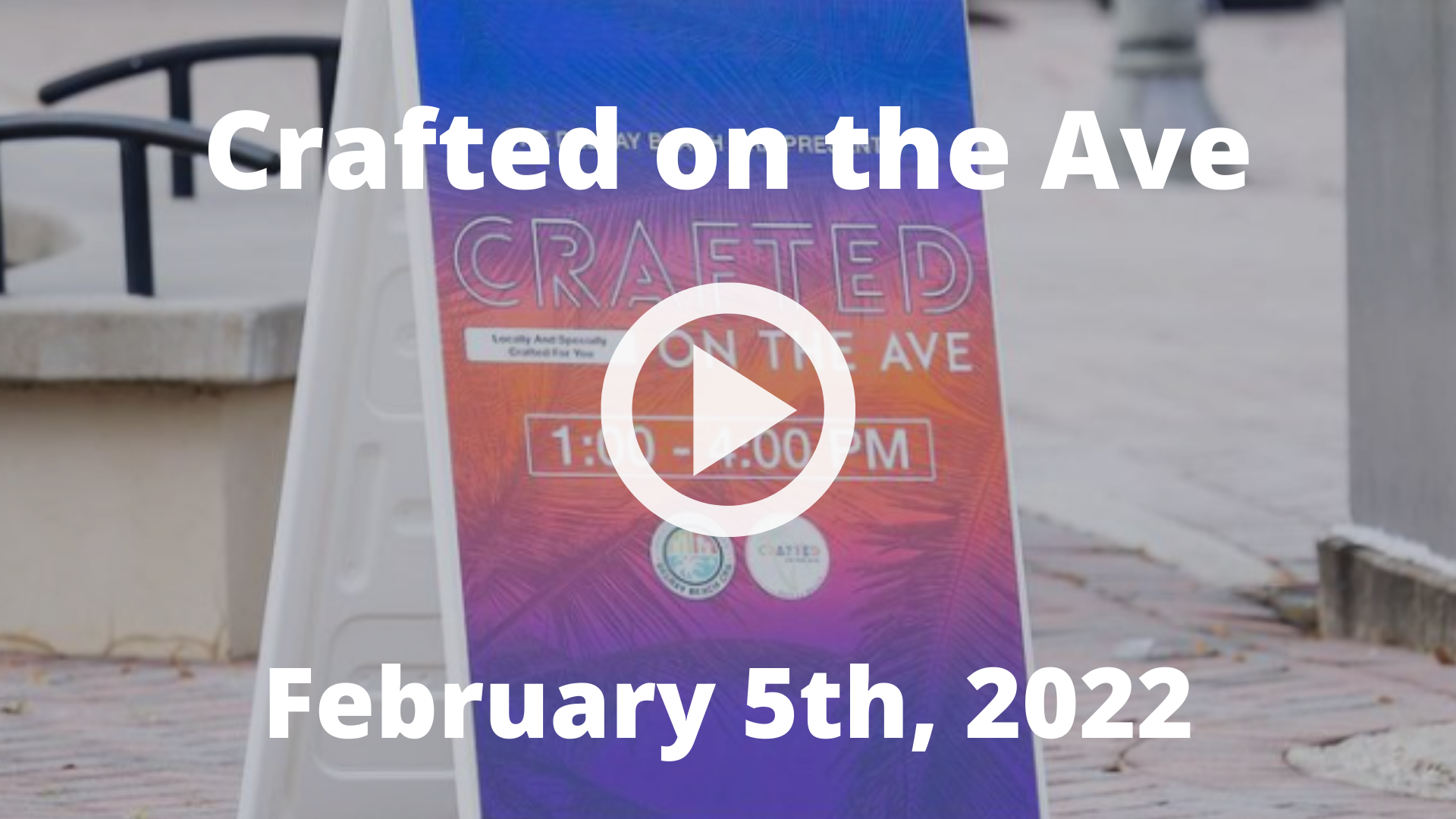 CALL FOR VENDORS
The CRA invites you to participate in our Crafted on the Ave open-air market.
We are in search of crafters who specialize in apparel, bags, accessories, home decor, apothecary (bath & body, candles, diffusers etc.), pet care, etc. If you are an artist, showcase your painting, live performances, dancing, singing and more.
Booth Rentals start at $25 for an 8'x4′ and $35 for a 10'x10′.
The buttons on the right side of the page link to two versions of the same vendor application to submit: a fillable PDF and a Google Form. Please chose one to complete. Applicants who chose to complete the fillable PDF applications should email completed PDFs to craftedontheave@gmail.com. Applicants who chose the Google Form application need only press submit once completed. For more information, call 561-891-2444 or email craftedontheave@gmail.com.
COMMUNITY MEETINGS & PROJECT EVENTS