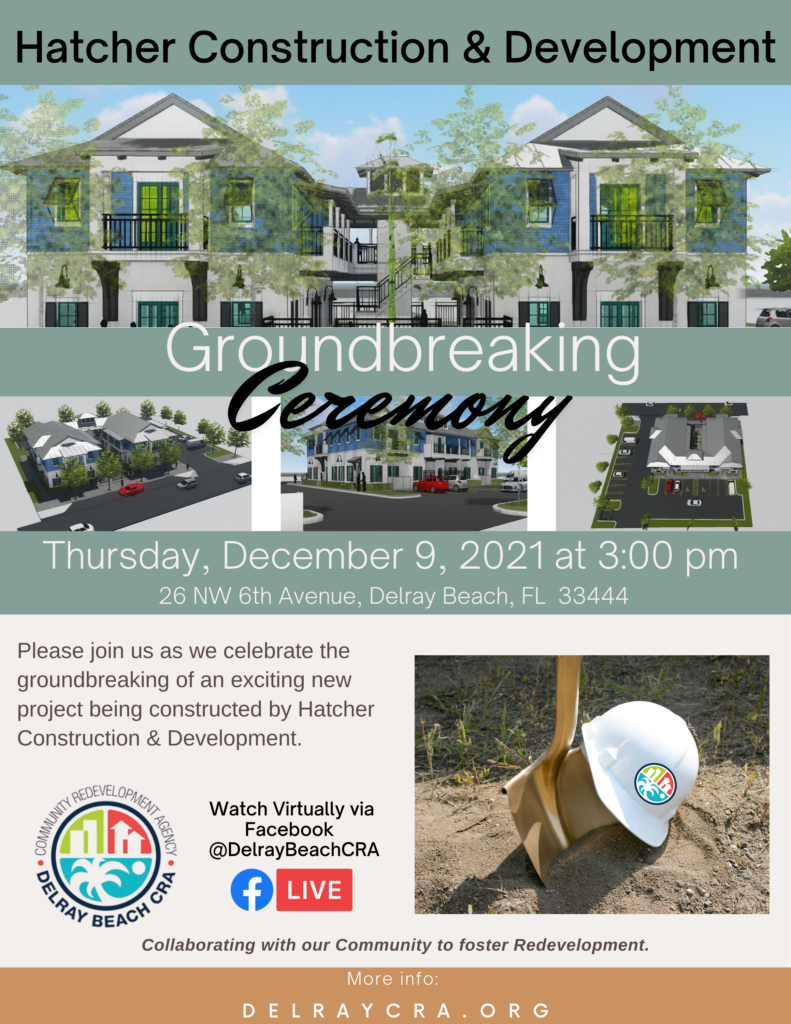 Hatcher Construction & Development Groundbreaking Ceremony 
Thursday, December 9, 2021, at 3:00 p.m.
Location: 26 NW 6th Avenue, Delray Beach, FL 33444
Virtual Ribbon Cuttings – August 2021
AGTLand, P.A.
AGTLAND was awarded a Site Development Assistance award of $75,000 to help make much needed, and long overdue improvements to its property/building.  Funding was used for an array of interior and exterior improvements to the main property including replacement and upgrade of windows and doors to impact standards, painting, landscaping, interior flooring, plumbing, electrical upgrades and more.  The award helped preserve a piece of Delray's cultural heritage, since the mini campus-like structures are considered contributing structures within the Old School Square Historic District.
Blairs' Downton Condominium Association, Inc.
Blairs' was awarded a Site Development Assistance award of $23,064 to improve the building's exterior aesthetics.  Funding was used to purchase and install brand new awnings, giving it a uniformed appearance and to purchase and install impact windows and doors, and exterior painting.
Authors Speak Series
–
This spring, the Spady Cultural Heritage Museum, Arts Garage and the Delray Beach Community Redevelopment Agency (CRA)  welcomed three nationally-acclaimed authors to share their insights on race and its impact upon American culture. From February to April 2021, one author was featured each month, as part of a hybrid speakers' series, entitled "Authors Speak: The Impact of Race on American Society."
Jason Reynolds kicked off the Authors Speak series during February. Jason Reynolds is the co-author of the best-selling novel, "Stamped: Racism, Anti-Racism & You."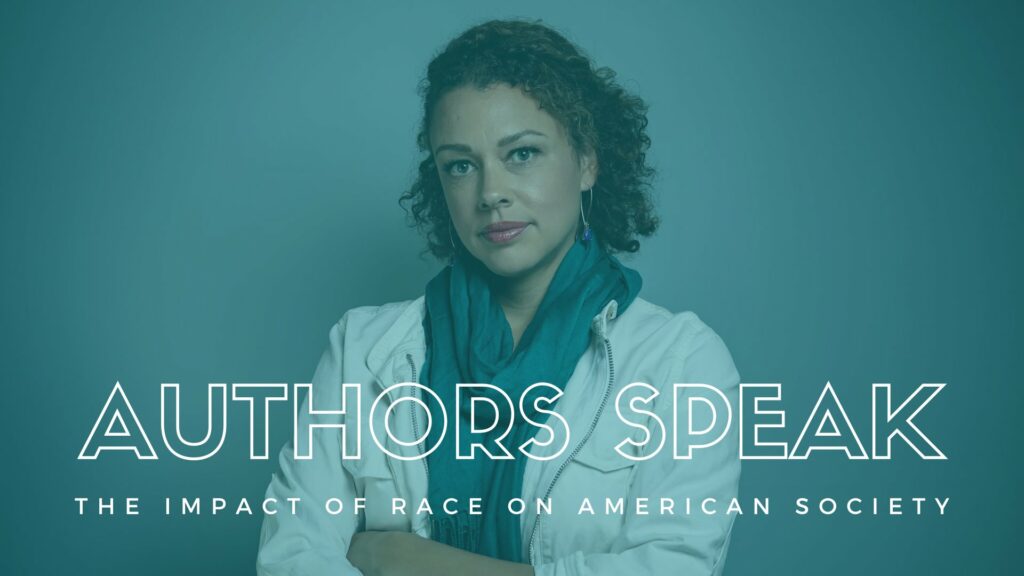 Did you miss Tina K. Sacks Authors Speak Event?
Tina K. Sacks is the author of "Invisible Visits, Black Middle-Class Women in the American Healthcare System."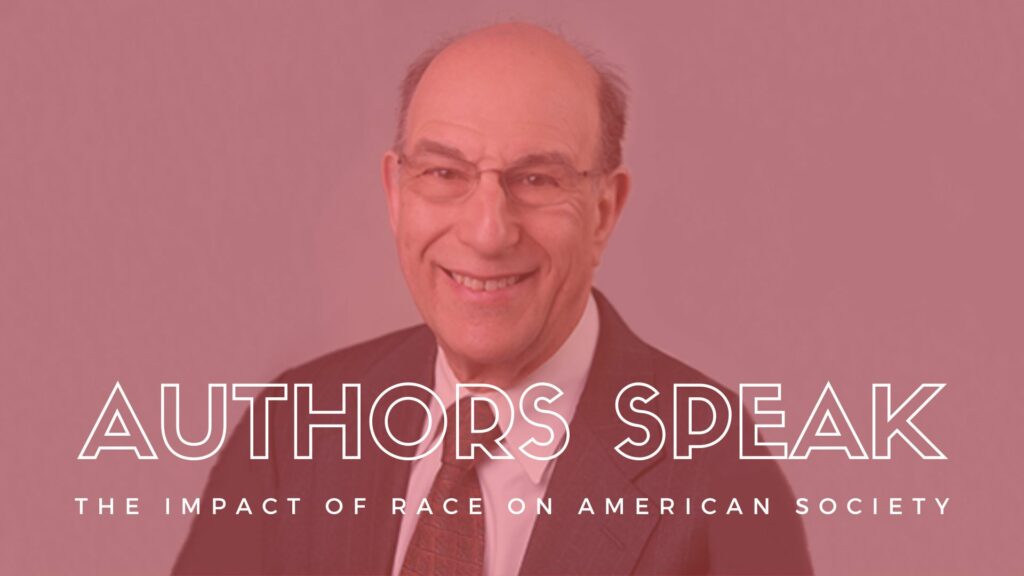 Did you miss Richard Rothstein's Authors Speak Event? Richard Rothstein is the author of, "THE COLOR OF LAW: A Forgotten History of How Our Government Segregated America."