SNAP (Supplemental Nutrition Assistance Program), formerly known as the Food Stamp Program, is the nation's most important anti-hunger program. SNAP provides important nutritional support for low-wage working families, low-income seniors, and people with disabilities living on fixed incomes, and other individuals and households in need.
1. Find the SNAP/EBT tent and speak to the representative.
2. Use your SNAP/EBT card to purchase $1 or $5 wooden tokens. Tokens work like cash at the GreenMarket.
3. Spend your tokens at any farm stand that displays a SNAP/EBT sign.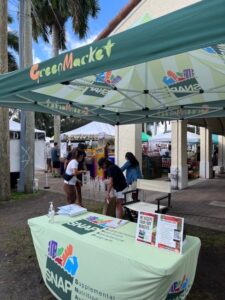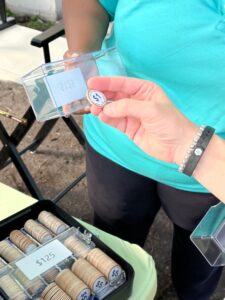 The Delray Beach Public Library is available for residents to sign up for the SNAP program. Call the Library at (561) 266-0194 for more information.
Current GreenMarket Vendors Accepting SNAP:
Aurora's Mexican Kitchen
Counter Culture Food & Beverage
Door 2 Door Microgreens
Florida Honey
Pickled Penos
Pasta Amore
Produce Buddies
Red Splendor Farm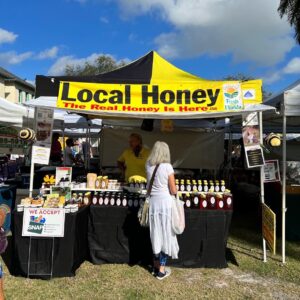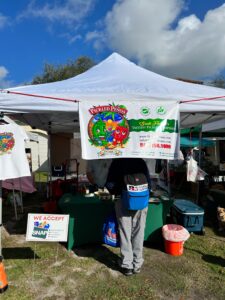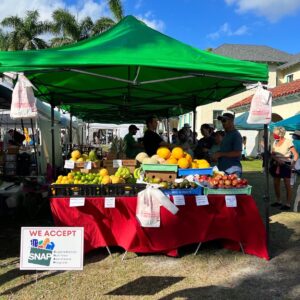 SNAP is available every Greenmarket.
The Greenmarket is held every Saturday 9am – 2pm
On the corner of East Atlantic Ave. & North Swinton Ave.
For more information on SNAP and how to utilize it at the market, please email Dominique at pelisserd@mydelraybeach.com.