Winter GreenMarket Season
Saturday, October 21, 2023 through May 18, 2024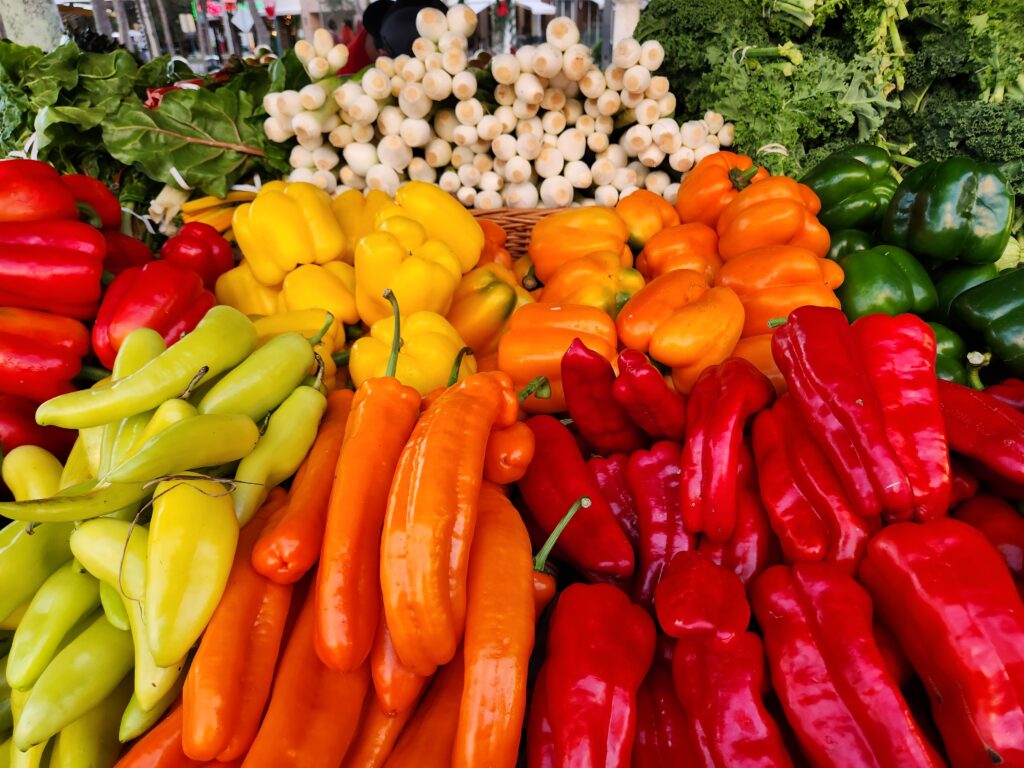 Located @ Old School Square 
The GreenMarket is a Saturday morning destination as an open-air marketplace located in Old School Square.  Started in 1996 by the Community Redevelopment Agency, the Delray GreenMarket has become one of the most popular and charming aspects of the "season" in Delray Beach. At the GreenMarket you'll find more than 60 premier food vendors featuring farm-to-fork produce, just picked citrus, tropical fruit and juice, farm fresh eggs, artisan cheese and jams, fragrant baked goods, plenty of gluten-free, vegan and organic products, fresh cut flowers, plants and other unique gourmet fare along with live musical entertainment each Saturday.
For vendor information please call GreenMarket Manager, Lori Johnson at 561-276-7511 or email her at johnsonlori@mydelraybeach.com.
The GreenMarket provides an opportunity for non-profit organizations to raise awareness of their organization, mission, and goals. If you are interested, please read more about the non-profit spaces and submit your application here:  
The Rotating Vendor spaces provide local, small businesses who may not be able to commit to a full or half season at the GreenMarket an opportunity to set up a booth/tent space on a "pop-up" and/or rotational basis. If you are interested, please read more about the Rotating Vendor spaces and submit your application here:
Winter GreenMarket 2023-2024 Vendors!
7 Seas Seafood Market LLC
A Touch of Spain & More
Amazing Creations Florist
Captain Clay and Sons Seafood Market
CasaPan Healthy Artisan Breads
Cinnamon-Horn-Rolls
Counter Culture Food & Beverage LLC
CraftedHouse
Delicious Town Biscotti & Baked Goods
Diane's Fun with Food
Dogdeli
Door2Door Microgreens
European Gourmet Bakery
Farmers Market Honey
Firenze International Olive Oils
Flora Blooms
Gratitude Garden
Icestasy Italian Ice
Independent Seafoods
Jerry's Here
Johnny's Fish Dip
Ken's Jammin' Jelly
Killer Coffee Company
La Montagne Des Saveurs
Larry Graner Woodworking
Laurie's Pantry
Le Petit Pain
Les Confitures d'Elsa
Love, KatieKakes
Mediterranean Delight
Melly Mels Cakery
Mondespice Spices and Teas
Mozzarita
My Exotic Fruits, Inc.
Native Armor
Okeechobee Farms' Farm Store
Pemba Food Corp
Pitbull BBQ
Pop A Bao
Produce Buddies
Puddin' Me On!
Red Splendor Farm
Scoopy Doos
Serenity Flows Soaps
Smart Girl, LLC
Space of Mind
Starz Bakery
Sweet Lady J Cookies
SĒ Haircare
Tennessee Bob's Hot Sauce Co.
The Crumb Up
The Folk
Food Court Vendors
A Kitchen Empanadas
A Taste of Africa Catering Service
Azme Taco
Bushdogs
Fresh Juice King
Korean Kitchen
La Paella Chef
Lentils Hub
Poblano South
Sweet Blendz
Sweet Marie's Waffles & Seafood
The Delray Beach CRA is excited to offer SNAP benefits at the Delray Beach GreenMarket. Want to learn more about SNAP?
To speak with someone about SNAP at the GreenMarket, please contact Program Assistant Dominique Pelissier at PelissierD@mydelraybeach.com.