With help from the Delray Beach Community Redevelopment Agency (CRA), through the Site Development Assistance Program, the owners of Ceasar's Catering & More will get the assistance they need to take their business to the next level. Bill and Pauline Ceasar's BBQ business has been cooking in Delray for 25 years and due to increased demand for their homemade proteins and sides, they reached out to the CRA for help to grow their business.
Bill's passion for cooking began at a young age as he watched his grandmothers cook, witnessing the passion and love they put into each meal and the joy they received from it. In 1994, he decided to open Ceasar's Catering and became busy catering weddings, dinner parties, BBQs, private parties, birthday parties, business luncheons, and other events.
After much local success, he opened Ceasar's Famous Ribs in 2010 and operated out of his home and church, Restoration House Empowerment Ministries International (RHEMI) in Boynton Beach, where he began with two small grills, one case of chicken, six slabs of ribs and his famous BBQ sauce. Two years later, he was invited to WIRK's 107.9 Annual Rib Round Up where he won best ribs and best sauce, catapulting his business into the BBQ spotlight.
"The CRA has helped our goals come true by providing guidance and money," Bill said. "I would like to thank the CRA for working with us from day one with this project, [including] past and present members. Thanks to Mr. James T. and his wife for believing in us and working with us. Thanks to all of our customers. Thanks to the City of Delray."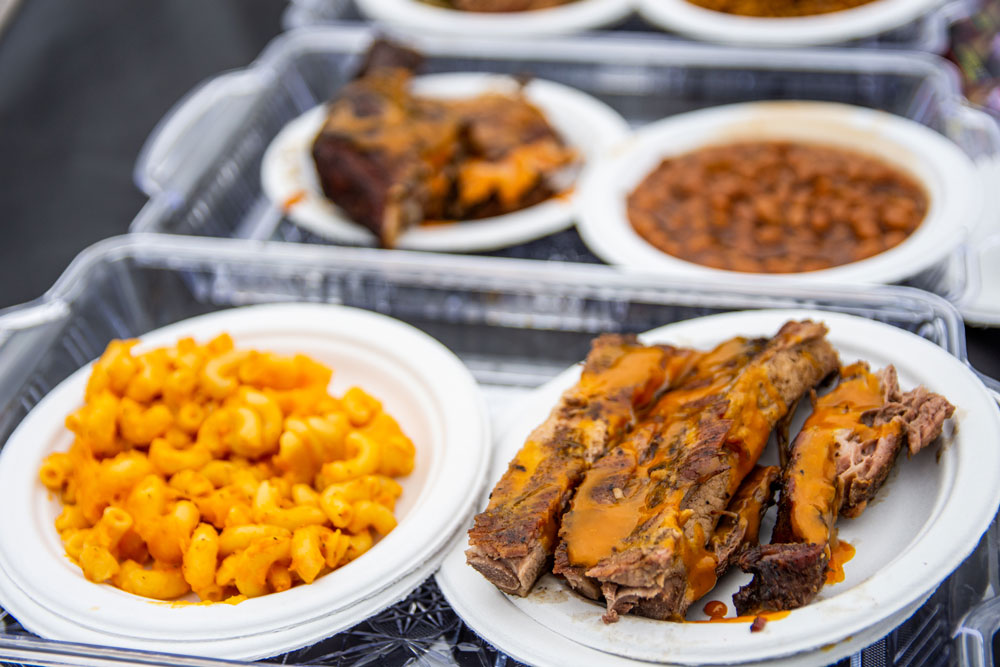 Approval of their request will help further the CRA's mission by helping to facilitate a commercial improvement project that will enhance the value of the non-residential tax base and result in the activation of a previously dormant commercial space in a target area of the CRA District. The project will also further the CRA's economic development efforts by supporting the growth and expansion of a locally-owned small business, ultimately creating new jobs for Delray Beach residents and attracting additional vibrancy to the Historic Fifth Avenue corridor.
The business currently resides at their home church, RHEMI, at 2015 S. Federal Highway until renovations at their new location are complete . They are currently open only on Saturdays from 12 to 8 p.m.
Through its funding assistance programs, the CRA really is helping to make dreams come true one business at a time.