The team at the Delray Beach Community Redevelopment Agency (CRA) jumped on the opportunity to save a historically-significant house from being demolished, with the added benefit of increasing office space. This was a great alternative to the expensive renovations that would have been required for us to expand our office space, creating a win-win for the CRA, our taxpayers and historical preservation. The house, located at 215 N.E. Seventh Ave. was sold by the homeowners to a development company, from which the CRA purchased the home.
"It's not every day that you move a house! But as the CRA, historical preservation is a big part of our mission. It's exciting!" – Renee Jadusingh, Delray Beach CRA Executive Director.
The single-family home was constructed in the late 1930s and was designed by the first registered architect in Delray Beach, Samuel Ogren, Sr., known as the "Father of Delray Beach Architecture" is known for many of his designs throughout historic Delray Beach, and designed more than 250 homes and buildings in the City between 1924 and 1950. Some of his most notable designs include the Sandoway House, the Old School Square Gymnasium, the Arcade Building, and the villas in the Marina District.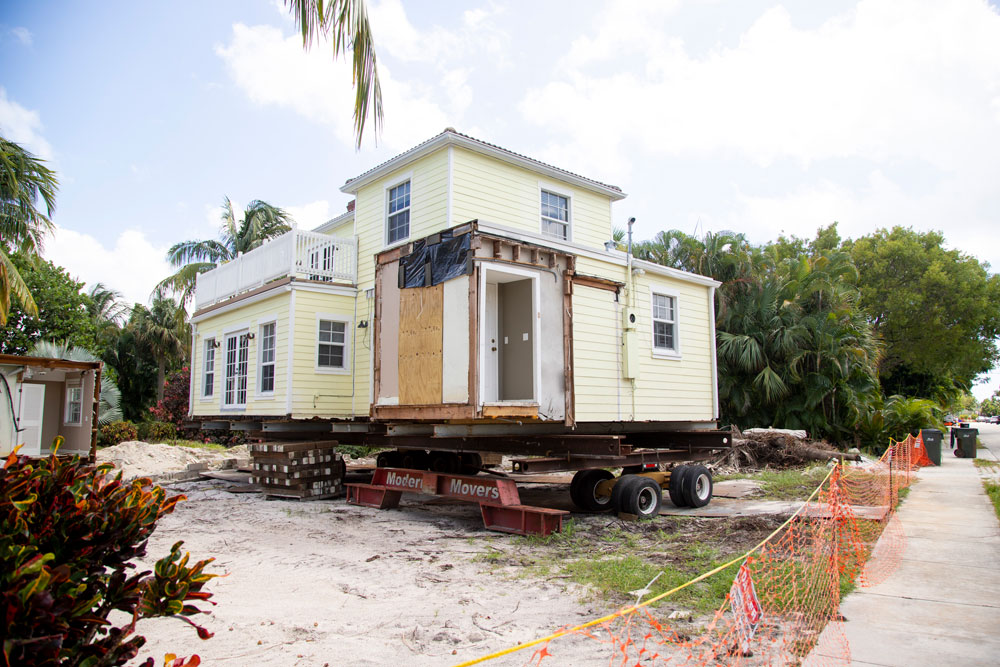 Our mission is to foster and directly assist in the redevelopment of the Community Redevelopment Area in order to eliminate blight, create a sustainable downtown, and encourage economic growth. Thus improving the attractiveness and quality of life for the benefit of the CRA District and the City of Delray Beach as a whole. Because the property where the home is located is outside of a historic district, the structure was not protected from being demolished. Since preservation of historic structures is a major objective of the overall redevelopment program of the CRA, this affords an extraordinary opportunity to save a historically-significant structure. 
So, the home will literally be moved to a new location. Once relocated, the structure will be within the Old School Square Historic District and the CRA will apply with the local registry of historic places. We will also renovate the exterior to its original condition and use the building for additional office space. This project will allow us to not only preserve a historic structure, but also preserve the history of Delray Beach.
Special thanks to the CRA Board of Commissioners; Mr. Rick Caster and Mr. Brian Grossberg, Azure Development; Mr. Roger Cope, RA; Mr. Price Patton, Modern Movers as well as the City of Delray Beach for their assistance with this relocation and preservation effort.
The Relocation of this House will take place this Sunday, November 17, 2019, at 7:00 am
See Route Map below
From 215 NE 7th Avenue 
South on NE 7th Avenue to NE 2nd Street
West on NE 2nd Street to NE 4th Avenue
South on NE 4th Avenue to NE 1st Street 
West on NE 1st Street to Swinton Avenue 
South on Swinton Avenue to 20 North Swinton (behind CRA)