Studio 404: How Sweet it Is
In true Delray Beach Community Redevelopment Agency fashion, Delray Beach is getting sweeter because of funding assistance.
To help the owners of Studio 404 achieve their goals of providing the Delray Beach community with frozen daiquiri, food and fun, the CRA granted the Site Development Assistance funding, which encourages commercial business and property owners to improve their sites through interior and exterior improvements and expansion projects. Funding in the amount of $66,157.25 was approved by the CRA Board of Commissioners on November 19, 2019.
The funding Studio 404, located at 404 W. Atlantic Ave., received was used for a range of interior and exterior improvements that included new flooring and walls, lighting and electrical upgrades, painting, a full kitchen install, and more. 
"Residents can look forward to a fun hotspot right on West Atlantic Avenue," said Alexina Jeannite, CRA grant manager. "The new frozen daiquiri bar and café has plans to engage the community and draw residents and visitors through themed nights and events."
The best part is that the space was previously unoccupied, so the extensive renovations converted it into a viable restaurant space. The cherry on top was that it was a revitalization of a property that was made into a commercial business in the CRA District, and on West Atlantic Avenue, to boot.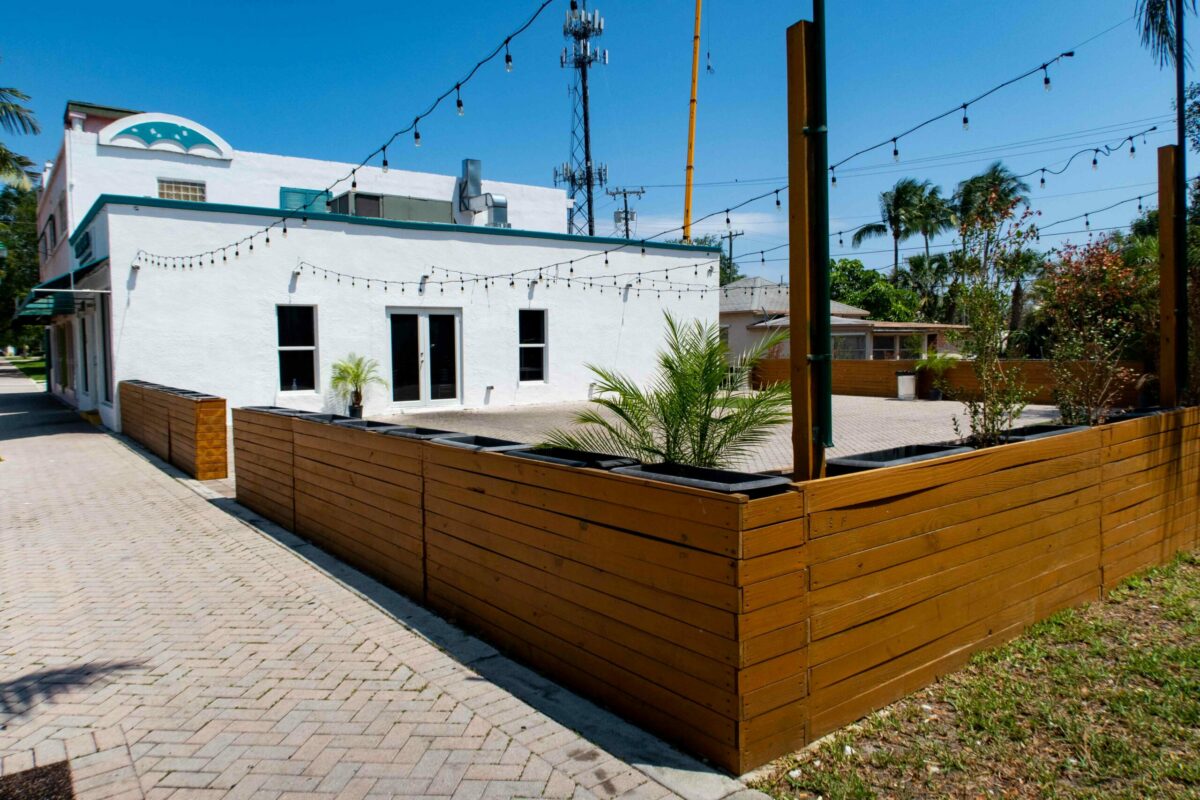 "Projects like this promote job creation and add to the tax base, which in turn has lasting positive impacts on Delray Beach as a whole," Jeannite said. "Also, the renovation supports the CRA mission of eliminating slum and blight."
Studio 404 is owned by Mr. Alexius Burns and Mr. Dexter Murray, who envision creating a vibrant entertainment and premium frozen daiquiri venue that serves the local community and becomes a regional attraction for visitors.
Interior and exterior improvements include gutting and renovating the flooring and walls to modernize the space; lighting and electrical upgrades; interior and exterior painting; installation of a full kitchen complete with a hood vent along with grills, coolers, freezers, etc.; installation of a new AC unit; improvements to make the space handicap accessible; plumbing upgrades; replacing windows and doors; purchase of interior permanent fixtures; landscaping; and more.
Again, the CRA is helping business owners achieve their goals, helping West Atlantic thrive, and helping the Delray Beach community members enjoy delicious opportunities. The future is sweet with the CRA's help!