A mid-way location might have been what brought Christine Tibbs to Delray Beach, but it certainly wasn't what kept her here. This Wellington native used to visit the Village by the Sea when she was growing up, so when she returned to South Florida after a brief reprieve out of the state and in the Panhandle, it was easy to pick a familiar spot. 
"My husband and I moved to Delray five and a half years ago," said Tibbs, 33. "We decided on Delray partly out of necessity since our jobs were in opposite directions, but mostly because of what Delray has to offer — active downtown, great restaurants, lots of events, close to the beach, and it continues to grow. A lot has changed since I visited growing up, and even in the time I've been living here. I'm excited that I'm now going to be part of Delray's continued progress and growth."
Although she might new at the Delray Beach CRA, becoming the assistant director in October of 2019, she is certainly not new to city improvement. Tibbs previously worked for the City of Miami serving in various capacities within the Planning Department, including holding the hearing board's coordinator position.
She managed the development applications/items that went before the City Commission and various City of Miami Boards. On top of working in the Procurement Department as a senior procurement contracting officer, which entailed preparing and coordinating the procurement of architectural and engineering consultants and construction services.
As if that wasn't enough, she also worked in the City Manager's Office as the assistant to the assistant city manager, where she aided in managerial and operational responsibilities that pertained to the City departments the assistant city manager supervised.
But, since she was living in (and loving) Delray Beach, she jumped at the opportunity to be a part of the CRA and utilize all of the different skills she acquired during her time at the City of Miami to now serve the community in which she lives.
"The best part of this job is being able to be a part of a team that gets to serve the community in so many ways," Tibbs said. "The CRA is directly involved in the community in so many ways through grant programs, community events, redevelopment projects, transportation services, and more."
Now, she assists in the operation of the CRA and the implementation of the projects and initiatives that help meet the mission of the CRA. She oversees the redevelopment managers and said that each day brings different tasks.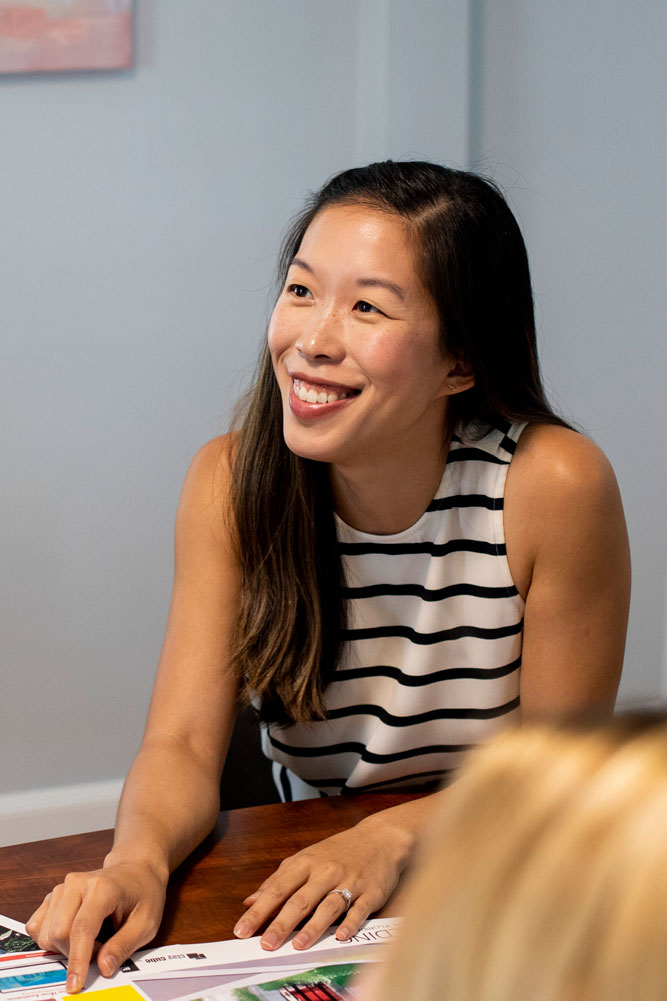 But, the one constant is that she checks in with CRA director Renée Jadusingh to discuss the status and next steps of various items, projects and meetings and checking in with the staff. She's excited about the future of Delray, especially because she has a ton of projects in the pipeline for this next fiscal year. 
"It sounds cliche, but the people [make Delray unique]," Tibbs said. "There are so many passionate people in Delray."
When she's not working to better her community, you'll find her itching her travel bug, attending local events, and checking out new restaurants with her husband Matthew and toddler daughter Olivia. 
In regard to her professional and personal future, she hopes to keep learning, implementing, bettering, enjoying, traveling, solving and enriching. Sounds good if you ask us!