The GreenMarket is Getting Even More FABulous!
Those who already take advantage of the Supplemental Nutrition Assistance Program (SNAP) at the Delray Beach GreenMarket can now maximize their nutritional return by cashing in their Fresh Access Bucks (FAB) for healthy food options. 
"The FAB Program provides additional money to SNAP beneficiaries to use on locally grown, fresh produce during a time when we are seeing increasing prices on household and grocery items across the board," said Christine Tibbs, assistant director for the CRA. "The CRA is here to serve the community and we are always looking to implement programs and projects that will be a benefit to the CRA District." 
Fresh Access Bucks (FAB) is a USDA-funded, statewide nutrition incentive program that increases the purchasing power of SNAP recipients to buy fresh fruits and vegetables at farmers markets, produce stands, CSAs, mobile markets, and community grocery outlets. FAB doubles a SNAP beneficiary's purchasing power by matching SNAP benefits dollar for dollar up to $40 at every GreenMarket day to spend with eligible participating vendors.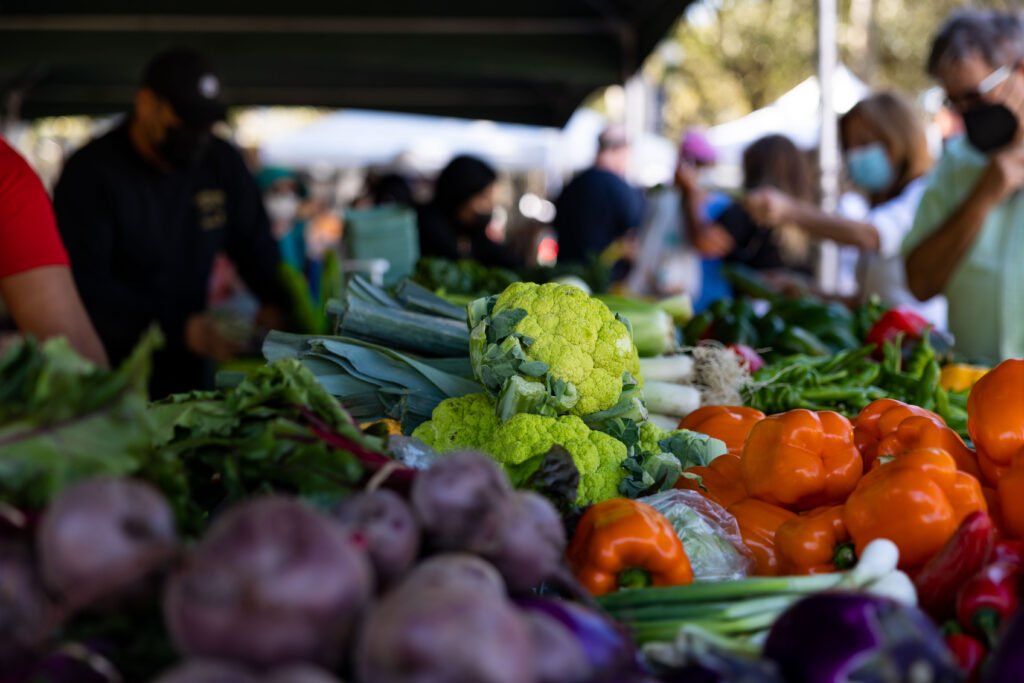 The Supplemental Nutrition Assistance Program (SNAP) was launched at the Delray GreenMarket in January 2022 to help local community members enjoy a better quality of life through healthy food options. Shortly after the launch of SNAP, the Delray Beach CRA was selected as an approved Fresh Access Bucks (FAB) Provider by Feeding Florida, which is the state's network of food banks working to solve hunger.
"The FAB program is especially important because it helps stretch the food budget of households that struggle to afford nutritious food or that find themselves purchasing unhealthy, inexpensive foods just to make ends meet. Essentially, Fresh Access Bucks is FREE money that increases the purchasing power of SNAP recipients to buy fresh fruits and vegetables," said Alexina Jeannite, community engagement director for the CRA.  "Where recipients may have previously used a portion of their SNAP/EBT dollars on fruits and veggies, now they can use FAB on those fruits and veggies instead, allowing them to free up their SNAP/EBT dollars to use on a wider range of other eligible food items. SNAP/EBT purchases will be matched dollar-for-dollar with Fresh Access Bucks (up to $40 each market). Not having to spend more money than necessary to simply meet a basic need would be of tremendous benefit to residents and the general public."
At the Delray GreenMarket, a color-coded token system is utilized. Wooden tokens can be used to purchase any SNAP-eligible foods and green tokens can be used to purchase local, Florida fruits and veggies. SNAP recipients automatically qualify to take advantage of FAB, no advance or extra sign-up is necessary.
SNAP customers simply need to go to the SNAP tent/booth at the GreenMarket and purchase tokens using their SNAP/EBT cards, which can be redeemed at about 14 vendors. When SNAP recipients spend $10 using their SNAP/EBT card, they will automatically receive an extra $10 for FREE, to spend on fresh, Florida produce, including fruits, vegetables, food seeds, and vegetable start plans!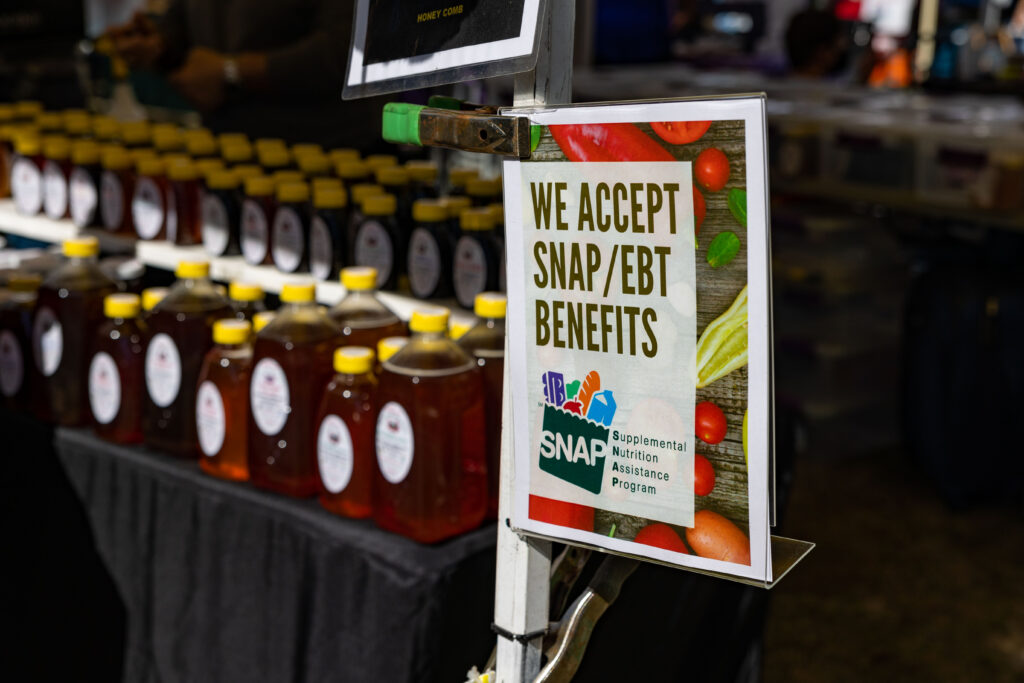 "The Delray Beach CRA's mission is to revitalize the physical environment and the economy of the CRA District. To achieve our goals and fulfill our mission, our projects and programs are designed to be mutually supportive. The GreenMarket is one of the programs of the Delray CRA that helps advance our mission as it supports more than 55 local, small businesses, of which a large number use the GreenMarket as their only in-person location to meet and sell to customers. Some vendors/businesses that got their start with just a single location at the GreenMarket have gone on to open permanent storefronts after gaining a loyal following," Tibbs said. "With the additional offering of the SNAP and FAB Programs at the Greenmarket, the Delray Beach CRA will have the opportunity to increase the customer base for these local, small businesses. The SNAP and FAB programs will more importantly allow residents who are SNAP beneficiaries who have had to travel outside of our community to shop for affordable, fresh, and healthy foods, to have the more convenient option of shopping at the GreenMarket."
The FAB Program will be available each market day during both the Winter and Summer markets. 
"We will be launching the FAB Program in March as part of National Nutrition Month, and we invite the community to join us for events promoting healthy eating and heart-healthy living, including chef showcases and cooking demonstrations with food samplings," Jeannite said. "We will be partnering with the American Heart Association for the March 19 market with an AHA-sponsored chef showcase and giveaways."
The Delray GreenMarket is located at Old School Square, near the corner of Atlantic Avenue and Swinton Avenue, and takes place on Saturdays from 9 a.m. to 2 p.m. For more information about the SNAP or FAB Program at the Delray Beach GreenMarket, please visithttps://delraycra.org/snap/ or contract CRA Program Assistant Dominique Pelissier at PelissierD@mydelraybeach.com or (561) 276-8640.