For anyone who is interested in taking their written idea to the next level, the Visual Adjectives team is here to help! 
Visual Adjectives is an independent publishing and production company, comprised of a team of publishers, actors, teachers, and artists who call themselves "curators of intellectual properties." They encourage those who have a book idea, or aspiring authors, illustrators or poets, to connect so they can provide help getting a project produced. Or, the team is even happy to provide feedback on what to do with a book, or even offering editing for the book or project.
"After putting in a bid for a space available through the CRA, during our presentation we were offered a space in Arts Warehouse as the Board felt we were better suited here, said Michelle Lawrence, who runs and operates Visual Adjectives with her son, Tre Stinson. "The opportunity to connect with people interested in the arts and to have space within the district is exactly the path that we need to be on. It means a great deal to be involved in the culture and creative lifestyle of the Arts Warehouse and other residents. We definitely have a foundation to success."
Launching this Fall at the Arts Warehouse, local authors or writers of any level can enjoy art and writing workshops and writing critiques. The team, with more than a decade of experience, invites authors and publishing companies that need help to reach out for advice and feedback!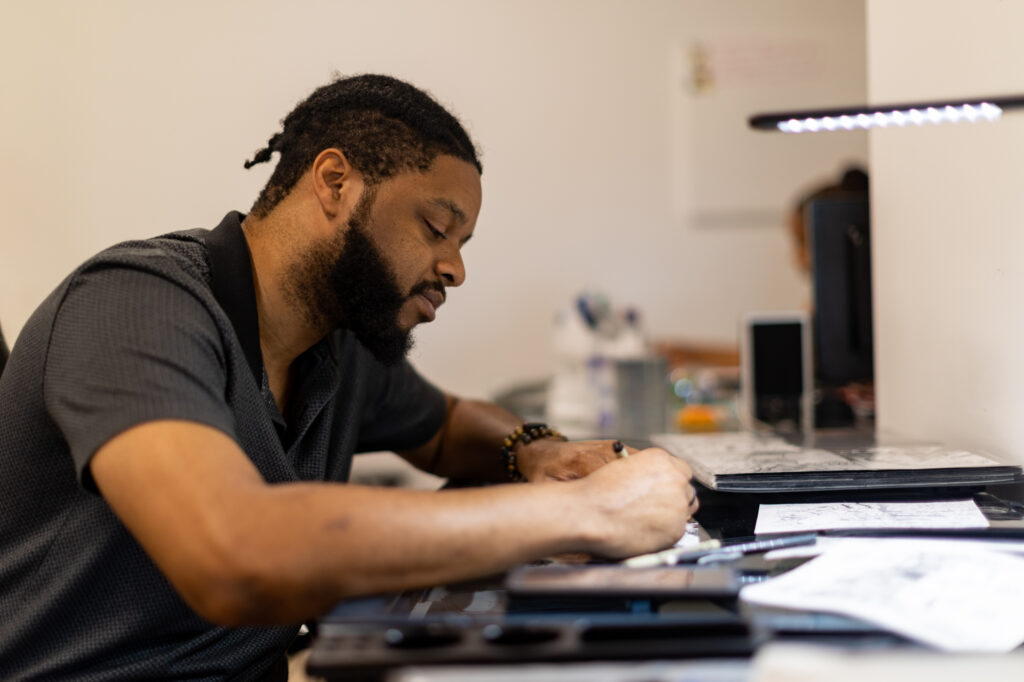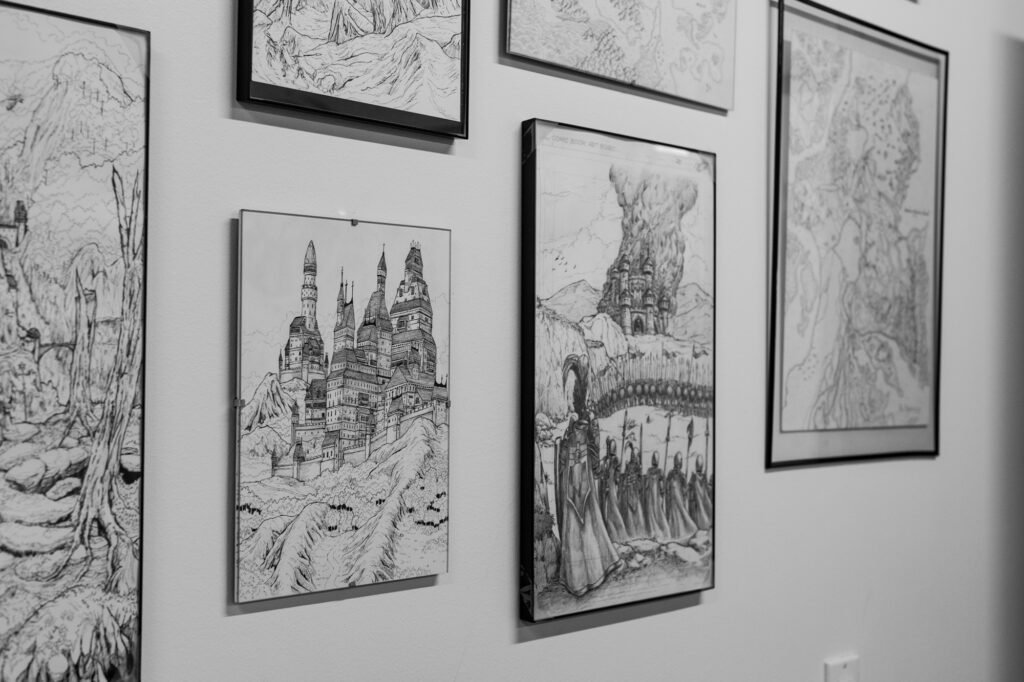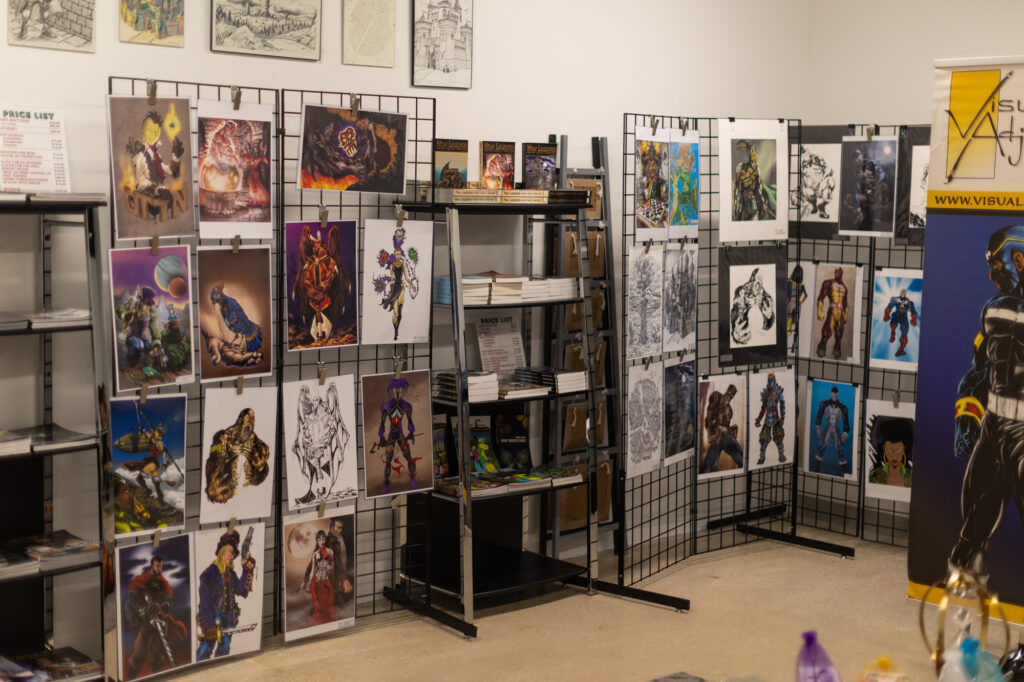 "We believe that a "visual adjective" is any artistic or literary means to describe the concepts in our mind. Foundationally, it is about our action," Lawrence said. "With an avant-garde approach that forges new paths to make it accessible to everyone, Visual Adjectives offers full-service publishing and helps authors independently publish their book by utilizing our publishing services to access marketing and sales tools. This creates complete customization and advantages that employ our creative team to help meet set goals."
Assisting the VA team (and our community overall!) helps to achieve the CRA mission because it recognizes the important of supporting local and smaller businesses, and keeping those businesses right here in Delray Beach. Prior to this collaboration, VA was operating out of a home office, so now that the team is able to take advantage of the Arts Warehouse Incubator Program, they are able to grow their creative business while enjoying subsidized rent. 
"We first connected with Visual Adjectives when they applied to bring their business to one of the CRA owned cottages on N.W. Fifth Avenue. It seemed like an awesome fit for the community of creative businesses and artists at Arts Warehouse to invite them into one of the vacant studio spaces as their home base," said Grace Gdaniec, Arts Warehouse manager. "The location and building access allows for a space to meet with clients, and also meet new clients with the building being open to the public. It's also a hub for workshops and collaboration with other artists and creative people. It's important to recognize writing and illustration as forms of art here."
It is also important, Gdaniec says, to support a family business. 
"Their support of local authors and writers is important to mention and make known to the community," Gdaniec said. "I hope that their proximity to the downtown Delray Beach area, and having them in such an accessible space will encourage more to take advantage of their creative services."