If you were a City employee in the 1990s and 2000s, or if you were an involved community member, you'd know all about Carolyn Quince Holder. She was a dedicated CRA team member and amazing public servant who focused her efforts on helping to keep our neighborhoods clean and safe. 
Holder bravely and fearlessly devoted her fight against crime and drugs, specifically in the Southwest Neighborhood, and showed amazing dedication to the community and the CRA mission. She spent her time diligently managing properties, tenants and relationships for the CRA, even as she battled her own illness, which eventually took her life on May 30, 2008. 
As a way to honor her dedication to the CRA and create a legacy for Holder, the CRA dedicate the apartment building at 133 N.W. Fifth Ave. to her memory, on what would have been Carolyn's 59th birthday on August 27, 2008. The apartment building, now called Carolyn Quince Court, was the last CRA project that Holden helped the CRA complete. 
"The purpose of the CRA is to revitalize the physical environment and the economy of the Community Redevelopment Area. The CRA's activities are designed to solve the underlying problems of slum and blighted conditions through planning, redevelopment, historic preservation, economic development and affordable housing so that the tax base can be protected and enhanced by these mutually supportive activities," said Christine Tibbs, assistant director for the CRA. "Through the Carolyn Quince Court apartments, the CRA combined its objective of eliminating slum and blight with its goal to ensure an adequate supply of decent affordable housing by purchasing neglected multi-family buildings and renovating them."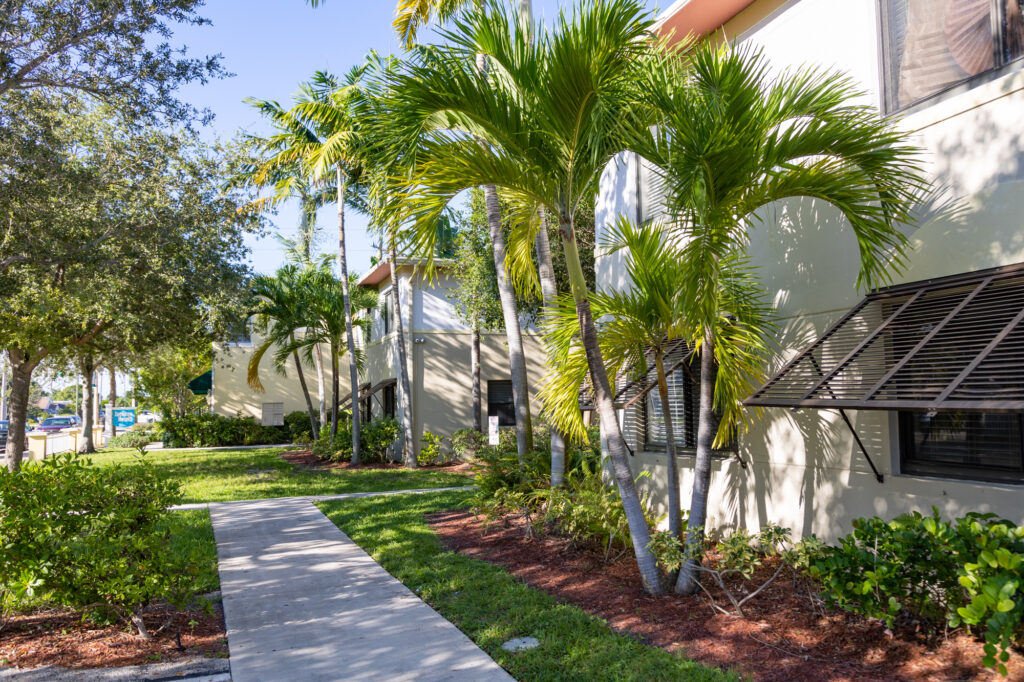 The CRA began addressing the issue of affordable housing in Delray Beach in 1992. Today, the CRA's Affordable/Workforce Housing Program's objectives include stabilization and preservation of neighborhoods through redevelopment and the elimination of blight; provision of decent, affordable/workforce housing for residents who are of very low to moderate income level; and creation of housing opportunities for a mix of ages and income levels within the CRA District.
The CRA purchased a number of deteriorated multi-family buildings with the intent of redeveloping and upgrading them for affordable housing purposes. In 2006, the CRA acquired the property located at 133 N.W. Fifth Ave., which is a 1959 two-story concrete block and stucco, multi-family structure which contains nine apartments and a ground floor office. In 2008, the CRA completed the redevelopment of the building that is now known as Carolyn Quince Court.
Carolyn Quince Court provides nine affordable apartments for those community members who fall within the very low to moderate income categories, as defined by the Florida Housing Finance Corporation for Palm Beach County. 
The entire CRA team is proud to honor Holder with the Carolyn Quince Court, and continue to fulfill her mission of helping community members who need housing assistance.