The Journey Towards the New Hatcher Construction & Development, Inc. Headquarters
After a thriving presence in Delray for over two decades and years of construction anticipation, Hatcher Construction & Development, Inc. is on the brink of settling into its new home. It's been a fulfilling journey for both the CRA and Hatcher Construction, and certainly well worth the wait.
This project is particularly significant as it saw the developer leveraging two CRA Incentive Programs: the Land Value Investment Program and the Development Infrastructure Assistance Program. The CRA owns the lots where this initiative is unfolding, and through its programs, a local business will soon occupy its own dedicated building.
Ivan Cabrera, the CRA Redevelopment Manager, shared, "This initiative provides an opportunity for a local small business owner to partake in the redevelopment effort, establishing a permanent business location within the West Atlantic Corridor. Furthermore, it offers space for other burgeoning local businesses. This development will not only stimulate businesses but also job creation."
Hatcher Construction, a local enterprise, will utilize 2,000 square feet of the property, with the remaining space allocated for office and retail businesses. Moreover, 25% of the leasable floor area will be offered at a discounted rate over a seven-year span. This additional space will serve as a fertile ground for the Hatcher team to flourish in their new, permanent location.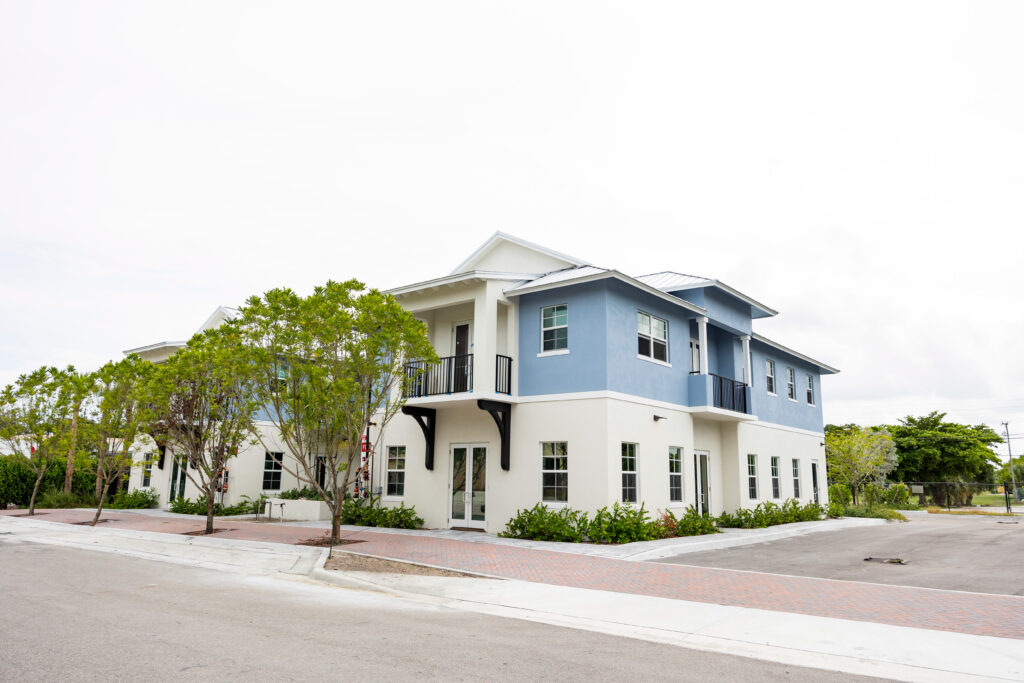 Jada Haynes-Longsworth, Assistant Project Manager for Hatcher Construction, shared their journey, "Hatcher Construction & Development, Inc. was established and has expanded over the past 23 years within Palm Beach County. Particularly, the City of Delray Beach has been a pivotal part of our history. We've been operating here for many years, it's always been our home and base of operations. When our founders decided to expand, staying in Delray Beach was an organic choice. The Delray Beach CRA's mission aligns with ours, as we've seen first-hand the transformative work they've done in this community."
The CRA-designed new building reverberates with historical preservation and modern additions inspired by the American Arts and Crafts Movement. This architectural style pays homage to Delray Beach's original settlers from African diasporas and the Caribbean islands – a detail especially significant to Hatcher Construction as an African American-owned business.
Haynes-Longsworth continued, "This expansive new space will enable our business to further grow. We anticipate taking on more clients and larger-scale projects. Moreover, we hope to employ new team members who will contribute to our goals. Even more importantly, our building will become the new hub for several other small businesses, together working towards growth and development for ourselves and this community."
The Hatcher Construction office was previously situated at 710 W. Atlantic Ave. The new location, expected to be complete by August 2023, is at 20 N.W. Sixth Ave.