The Delray Beach Community Redevelopment Agency (CRA) is busy as they continue to revamp certain buildings in West Atlantic for improved community use, and their next focus is an existing two-story building located in the Northwest Neighborhood. 
Originally, the building was designed as an apartment building with covered parking on the first floor and apartments on the second floor. The building is located at 98 N.W. Fifth Ave. 
The CRA purchased the property and entered into a work assignment with Synalovski Romanik Saye Architects to redesign the existing building for office and retail use. 
The design documents are going through the Delray Beach Development Services Technical Advisory Committee Review with a goal to obtain the building permit and manage pre-construction coordination. The project is estimated to commence prior to the end of 2021 and has an anticipated completion date of 2023. 
Once approved and the interior/exterior renovation is complete, the final product will consist of a 7,903-square-foot, two-story building to be used for affordable rental rate retail space on the first floor and a co-working office space on the second floor. The renovations to the building, which has been vacant for several years, will also include bringing the structure up to all applicable codes, including ADA compliance.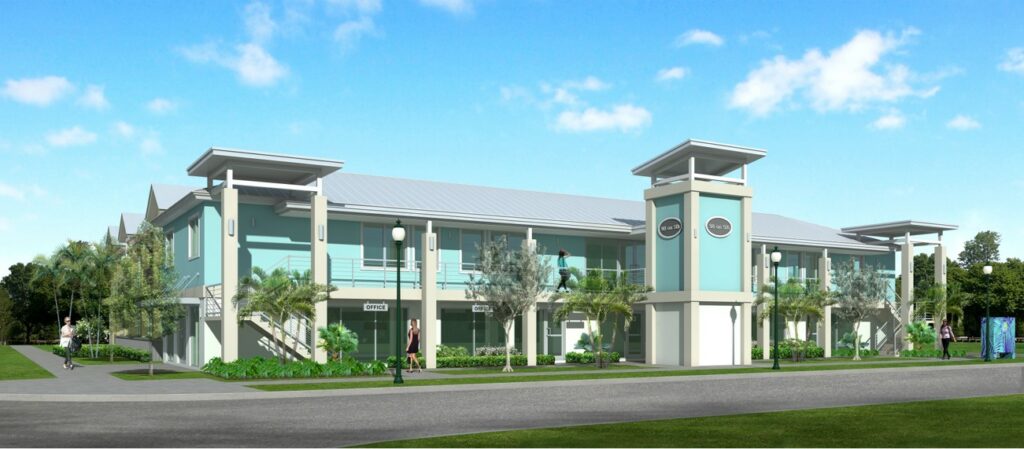 This project will provide the neighborhood with affordable office and retail space, activate the area and spur additional development. So it's an amazing win, win for the entire community as a whole!
"This redevelopment will further the CRA's mission to eliminate slum and blight by redeveloping and repurposing the building, encouraging private investment/other redevelopment, and to provide affordable office/retail space to the community (below market rate)," said Tara Toto, CRA Redevelopment Manager. 
So far, Toto says that the project has been well received by community members. After all, it's a great option for budding professionals looking for office space, as well as business owners who are in need of affordable retail space. 
It's an exciting time for growth in the Northwest Neighborhood, and one that will provide great improvements for community members now and in the future. To stay up to date on all the CRA happenings and how the team is improving our community, please visit delraycra.org! 
Acknowledgement to our Leadership, CRA Board of Commissioners: 
Chair Shirley Ervin Johnson
Vice Chair Angie Gray
Deputy Vice Chair Juli Casale
CRA Commissioner Ryan Boylston
CRA Commissioner Kelcey Cordell Brooks CRA Commissioner Adam Frankel
CRA Commissioner Shelly Petrolia
And Acknowledgement to our Former CRA Board of Commissioners who were involved in this project approval: 
Pamela Brinson and Bill Bathurst