Preserving Delray's Past for Delray's Future
If you've driven north on Swinton Avenue just north of Atlantic Avenue, you've probably noticed a lovely looking house on your right that looks welcoming, comfortable and full of history. That little gem is the Delray Beach Historical Society, and the doors are always open for visitors. 
Founded in 1964, the Delray Beach Historical Society is a local non-profit organization that is part of a network of more than 10,000 historical societies or history museums in the United States. Our particular organization performs a unique function and offers vital services to the City of Delray Beach through its mission to collect, preserve and share the history of Delray Beach.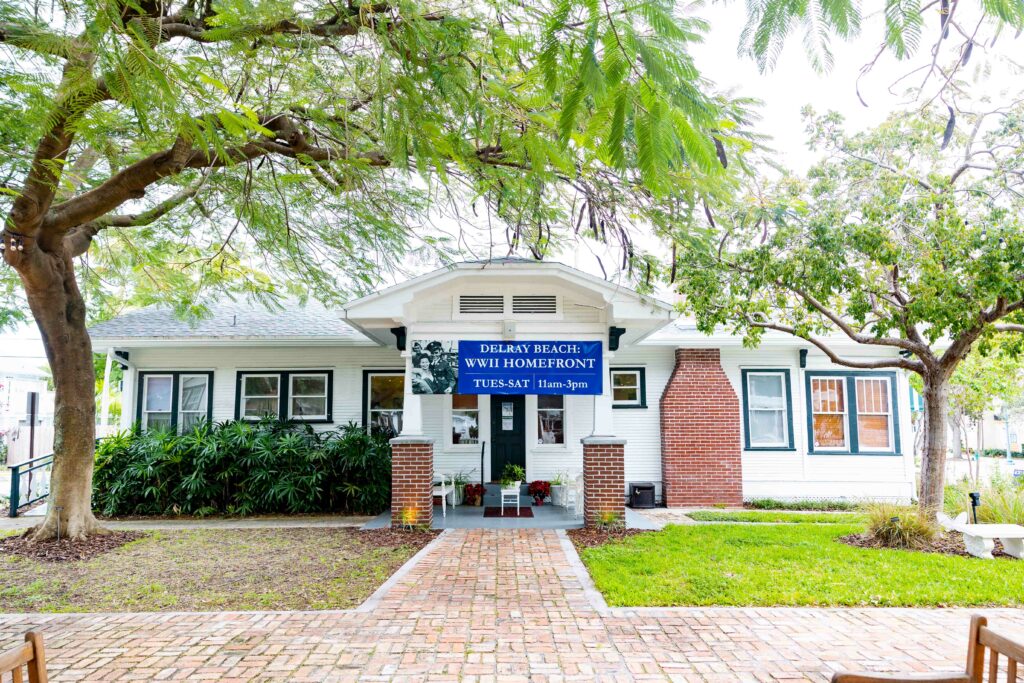 "Storytelling is an art form and custom that is experiencing a revitalization with historical societies around the country. Our Society was founded by a group who wrote down their memories, gathered written stories, letters and photos. Without those original archival materials to share we wouldn't understand what came before us to inspire us and teach us the way forward," said Winnie Edwards, executive director of the Delray Beach Historical Society for the past seven and a half years. "Our tradition of handing down lessons and knowledge from one generation to the next creates a legacy for our future generations to utilize. Humans are perhaps the only animals that create and tell stories. It's believed by many historians and psychologists that storytelling is the single most important tradition humans participate in. We think it's worthy to be good listeners and explore the many facets of this custom as we grow as a Society and maintain our role as a repository for stories and the truth in Delray Beach."
In a bustling City that is always growing, it's even more so important to preserve our history and share it with future generations.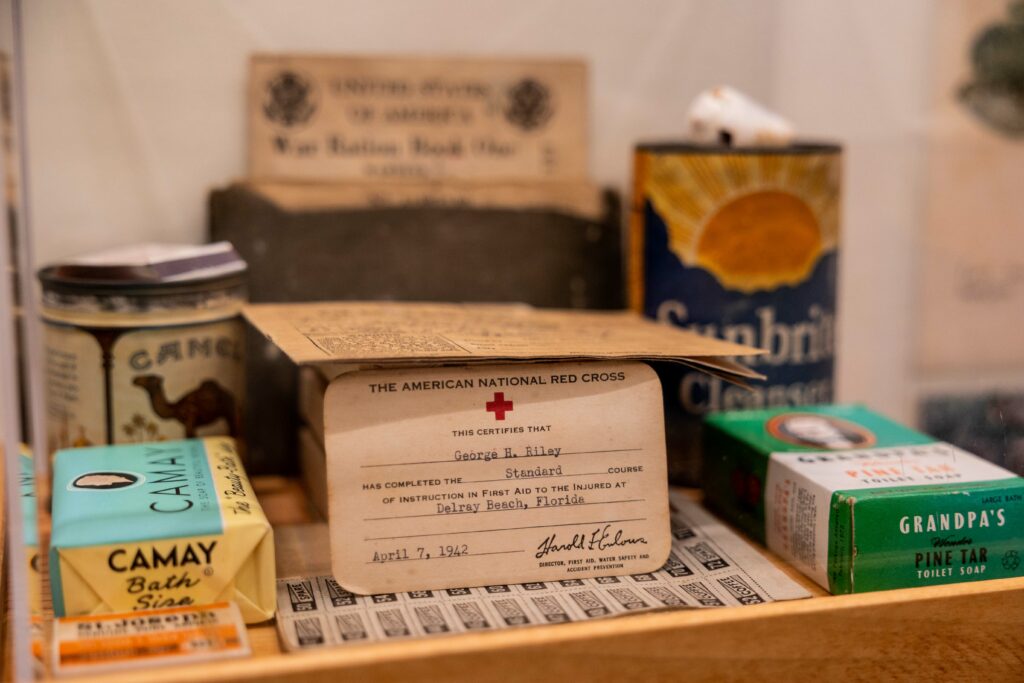 "Documented research findings say that a desire to preserve local history is heightened when urbanization and growth is occurring in a community. We are experiencing this firsthand at our organization – with Delray's rapid growth and changing landscape – there is an increased demand for historical perspective and the resources we provide," Edwards said. "Our approach is to make history fun and inclusive. We strive to create contemporary themes around historic events, places and people. Proudly, our community has expanded its advocacy for Education, Arts and Humanities and the cultural organizations that provide this important platform. The Historical Society provides a unique museum experience, educational opportunities for children, youth and families, increased knowledge about our cultural heritage and exciting and engaging gatherings that celebrate who we are as a community."
In addition to connecting with people in imaginative and intellectual ways, Edwards believes that the Society offers a beautiful, unique setting that fosters storytelling and encourages discovery for local citizens and visitors of all ages and backgrounds. The hope is that this experience and knowledge inspires the younger generations to continue this legacy as a vital component to the future of Delray Beach. After all, the City is growing and it's continuing achievements and milestones should, too! 
"Over the last seven years, the Society has experienced tremendous growth. We have expanded our programming year-round for all ages, especially focusing on gaining the interest of young people. We provide lectures, summer camp, history exhibits, book discussions and events that celebrate our heritage. Local history is being eliminated in school curriculums, so we feel an added responsibility to provide access to exhibits and our archive as part of our mission. Our membership and support system of volunteers has doubled and attendance to our events and exhibits has tripled over the last seven years," Edwards said. "It's important to include, as well, that the City's archive has grown. We currently now care for more than 68,000 items in the archive including artifacts, textiles, art, photographs, newspapers, records, documents and oral histories."
The entire team at the Delray Beach Historical Society is dedicated Delray's past and future. Preserving the history of a place through its significant historic resources gives a community its unique character. Historic preservation provides a link to the roots of the community and its people, and adds to the quality of life making for a more livable community, Edwards believes.
The one-acre campus is right downtown (3 N.E. First St.) and features the City archive, three historic cottages and a Florida-native heritage garden. The Society offers year-round programming, history exhibits, education and celebratory events, lectures, movies, book discussions, children's programs and more.
To learn more about the Delray Beach Historical Society, please visit www.delraybeachhistory.org where you can sign up to receive information about the organization, as well as sign up to be a member, sponsor an event or volunteer.