Glavidia Hair Studios Gets a Makeover!
One of Delray's local and long-time hair salon owners is the proud recipient of the CRA Site Development Assistance Program! 
Glavidia Alexis is the owner, master stylist and designer of Glavidia Hair Studios, LLC, and has been serving the Pineapple Grove community for thousands of up-dos, highlights, treatments, make-up applications, and more. 
Alexis got her start renting a booth space at another local salon and was later inspired to start her own endeavor.  In 2012, Glavidia Hair Studios (GHS) was established, and Alexis never looked back. 
Going on a decade strong, Alexis is still in the heart of Pineapple Grove and the Salon has grown into a full-service boutique salon, offering an array of services including personal hair care, extension application, nail services, makeup application, and facials. The boutique salon also offers custom fashion design clothing and a line of beauty care products and accessories.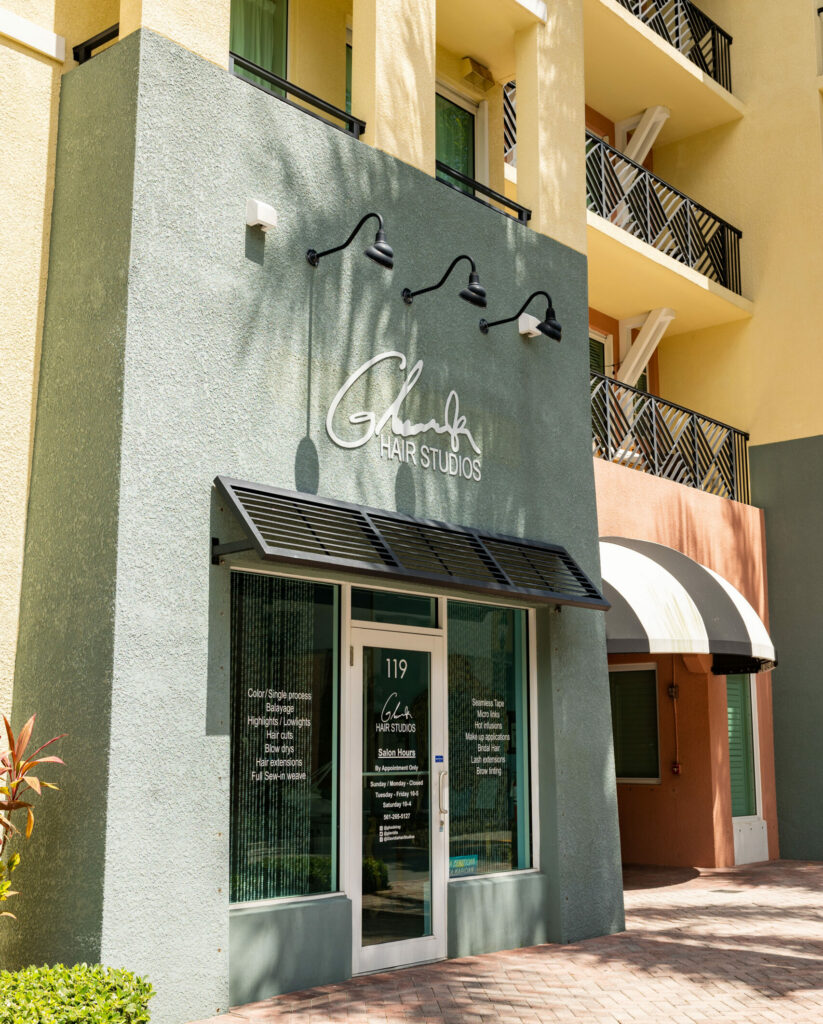 "I love to make women look and feel great. And allowing my imagination to run wild. There are no limits to what sparks the inspiration to create. I take great pride in my work and understand that to be exceptional in this field requires more than talent and technique. It requires vision, patience, an eye for detail, and a love for the people your talent serves," said Alexis. 
The Salon's relocation required significant improvements to build out the new space, which is when Alexis applied for the Site Development Assistance Program. Funding support through the CRA's Site Development Assistance program assisted with a range of improvements such as lighting and electrical work, new cabinetry, plumbing, signage, HVAC work, among other improvements.  
As a service provider, the salon was one of many businesses that benefited from the broadening of the program, which addressed the business community's current and relevant needs.  The result was the expansion of the types of businesses eligible for funding, thereby also extending the CRA's impact.  
"Funding Assistance contributed to the activation of a vacant commercial space which is one way to eliminate blighted conditions within the CRA District," said Alexina Jeannite, CRA Community Engagement Director. "In general, our funding assistance programs help advance the CRA's mission by supporting commercial improvement projects that not only improve the physical space, but also encourage economic growth and increase business activity within the District."
Glavidia Hair Studios is located at 119 N.E. Second Ave. Please visit www.glavidiaalexis.com or call (561) 265-5127 for more information and to make an appointment.