Art has always been a calling for Cherie Saleeby. She was 12 years old when she put together her first studio, and later studied photography at the College of Creative Studies in Detroit, Mich. While she enjoyed photography, she was once again drawn, this time into a sculpture class, which has been her focus ever since. "I do draw upon photography to remove myself from a piece when it gets too intimate, Saleeby said. "A photo will put distance between the piece and me."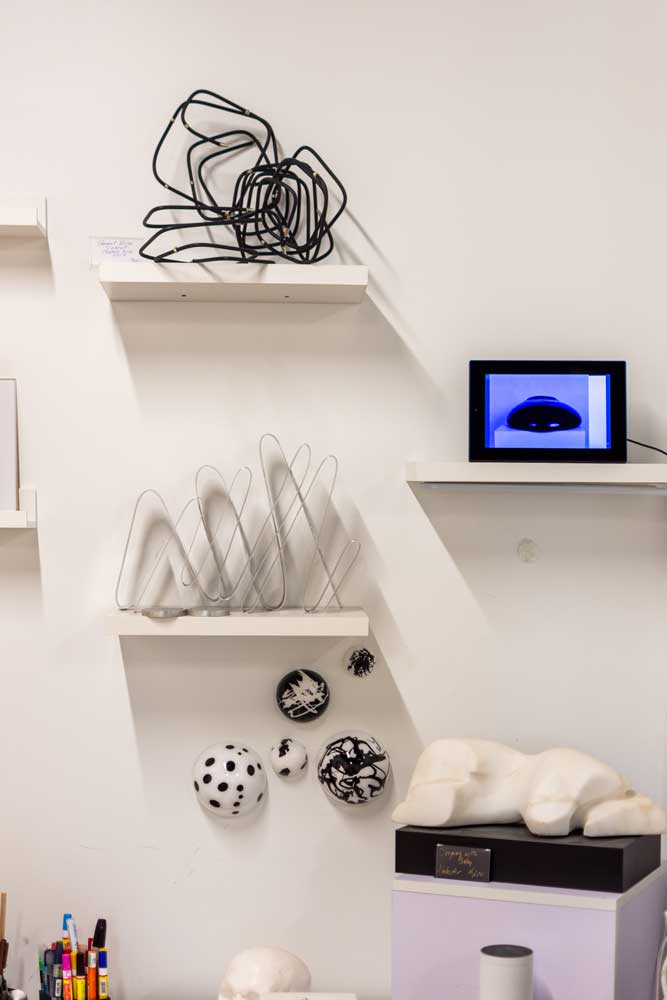 She speaks as if she highly respects her materials –  whether that be tar, marble or rubber – and that is certainly the case. "Now looking back, I chose marble because it has properties unlike other mediums. One can't change direction as quickly. It's a difficult material, it has inherent flaws and is exquisite," said Saleeby, who's 69 years old and "old enough to know better." "Each marble has a distinctive personality. When carving Black Belgium it chips like slate. Marquina black marble with white veins has a charcoal quality. Carrera is the most even and lacks any pretentiousness, void of color.  Perhaps I wanted to prove myself as a woman artist creating in the most obdurate material. When your tools work a beautiful piece of marble it rings like a bell."
After marrying, her husband's internship took them to Miami, then Detroit, and back to South Florida. But, she's also traveled well in between. She spent time in Pietra Santa, Italy in studios where Henry Moore and Botero carved. She was also selected by the Fort Lauderdale Cultural Affairs for a year-long course in Art and Public Places, which lead to being awarded the Duane Hanson Allied Artist Award for stone seating elements and building an amphitheater in Florida.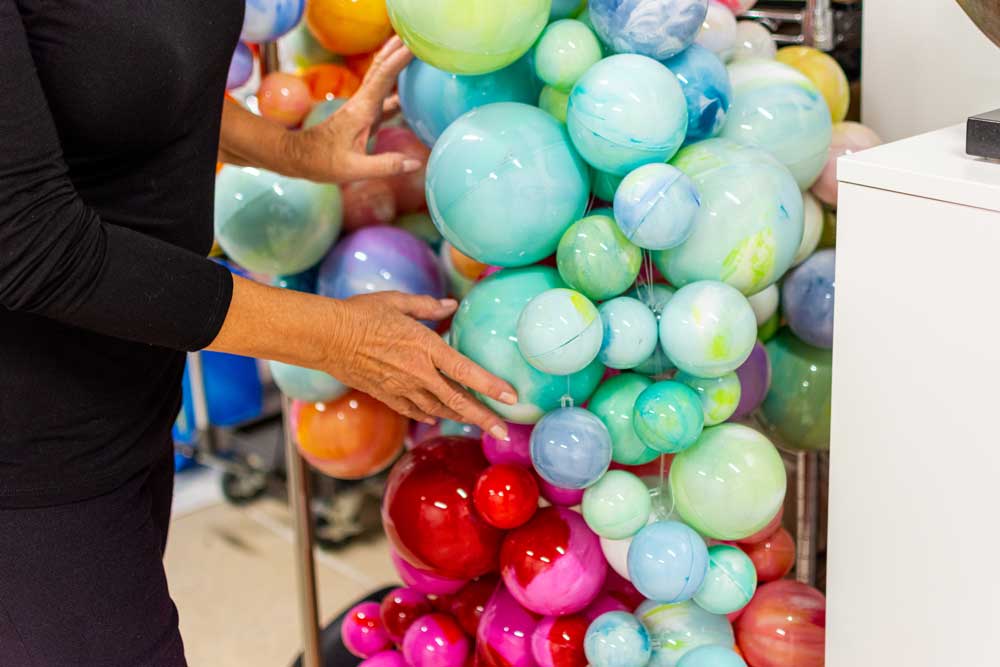 "I did a fellowship with the French sculptor, Bernar Venet, [at the Atlantic Center for the Arts] in New Smyrna Beach, a complex in the woods, with dancers, writers and musicians all studying," Saleeby said. "That experience gave me an opportunity to show in the Fort Lauderdale Museum a collaborative work with musicians and a poet. Venet expressed I create in more of an Arte Povera fashion, which brought me to the Tar Paintings and, in many ways, freed me up to any and all materials."
She describes her art as minimal, form over subject, and provocative, and relishes having the opportunity to work out of the Arts Warehouse. Working "alongside other artists, in different disciplines who are as passionate, creates a fantastic environment," she said.
Saleeby's goal is to keep creating, and is currently sketching digitally and forming designs in metal. She just finished a 9-11 sculpture for the City of Pompano Beach, which included a fragment from the fallen towers. She also has applications out for future Art in Public Places for a park project and a firehouse sculpture. From the looks of it, she's not stopping any time soon.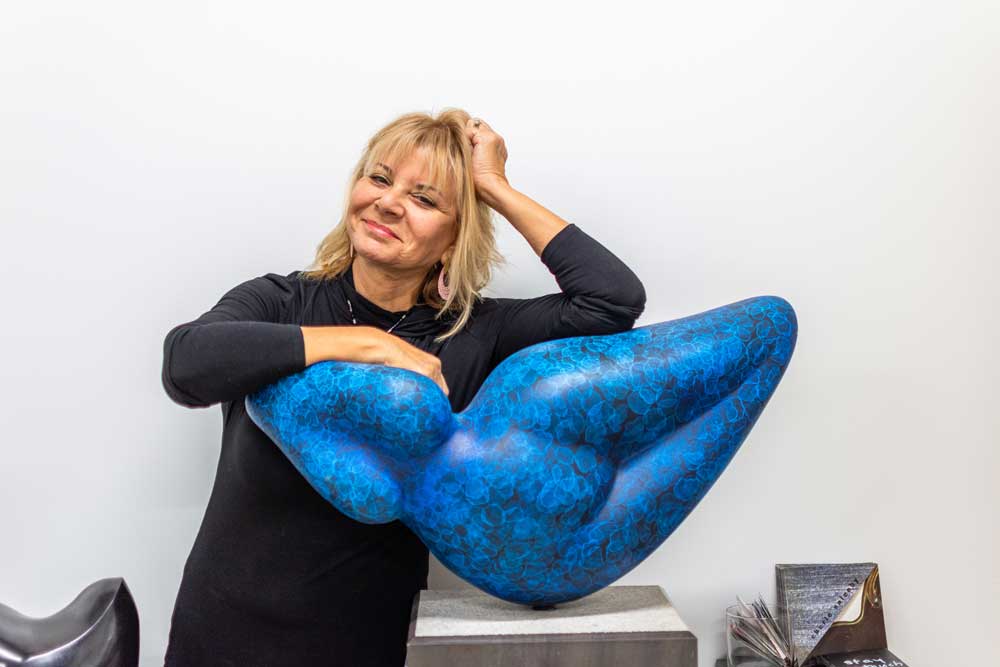 "The 'when you know you've made it' is when people experience your work and it affects them," said Saleeby, saying that all of her pieces are favorites along the journey. "It is the way I communicate. When I create an installation, it is a calming environment that allows the viewer to reflect on the passage of time or enjoy the moment."
Enjoyment, reflection and inspiration. Now that's art.