We always consider our community improvement projects award worthy, and now we have proof! Our N.W. 800 Block Project has won the 2022 AIA Forth Lauderdale Design Awards – Unbuilt Award.
In 2021, the CRA engaged CPZ Architects, Inc. ("CPZ") to develop a conceptual design for the CRA-owned properties located within the N.W. 800 Block of West Atlantic Avenue. The final conceptual design included several rounds of input from the public, CRA Board and staff. CPZ submitted the conceptual design as a candidate for the 2022 AIA Fort Lauderdale Design Awards – Unbuilt Award – and won!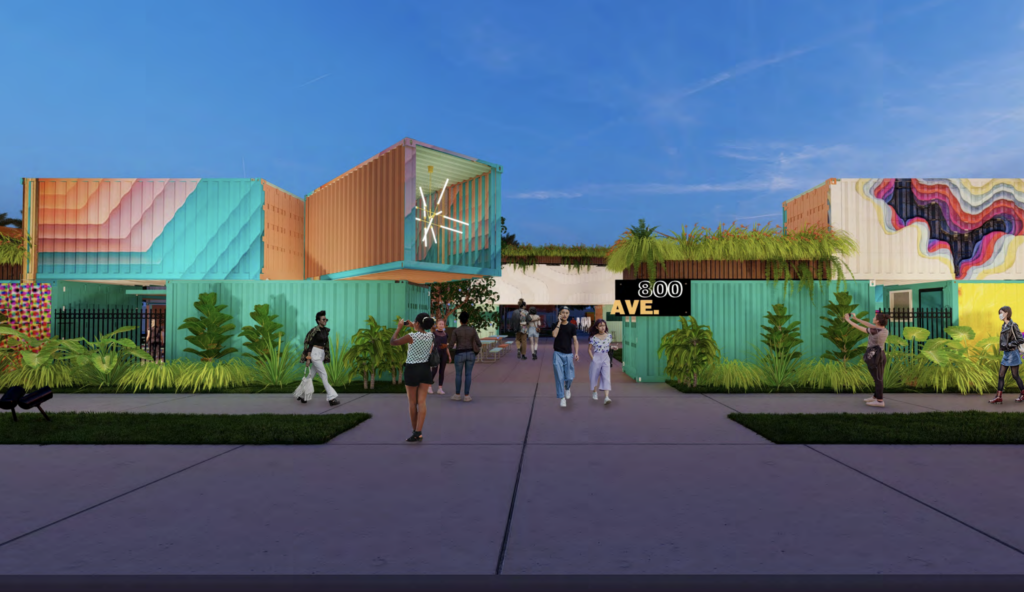 The Unbuilt Award recognizes outstanding examples of recent, initially commissioned architectural designs not yet built or complete. Eligible projects included single buildings, groups buildings, urban designs, additions, renovations and extended use projects.
The jury consisted of three renowned professional architects, with feedback including, "A modern-day public piazza that is sure to be a favorite destination," and "Great addition to the community. Fun, playful, colorful and very pedestrian friendly. Excellent project example of listening to and addressing community concerns. Great programming elements integrated into the project. Great to redevelop brownfield sites and utilize recycled building containers. Very sustainable and community conscious."
The CRA owns five parcels abutting Atlantic Avenue, between N.W. Eighth Avenue and N.W. Ninth Avenue, in the Northwest Neighborhood. The project will include one more parcel to the north totaling six parcels. CRA staff is proposing to activate this area using shipping containers with the goal to create a livable environment for the Delray Community. These parcels have a Commercial Core Future Land Use designation.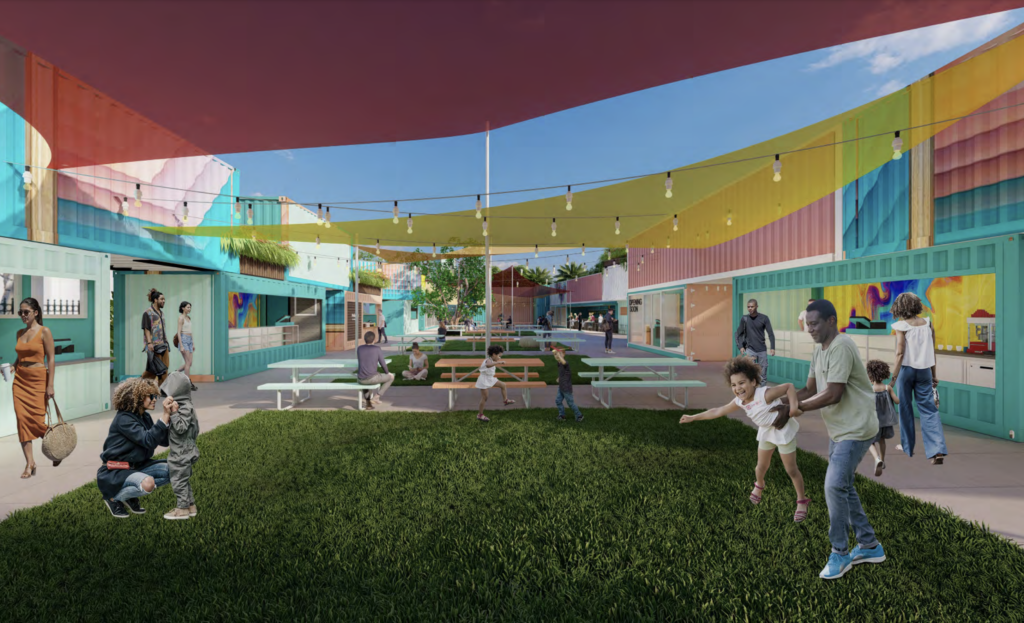 "This project can be a catalyst for future development on West Atlantic Avenue. Development may include bringing more housing/density, commercial/retail on the Avenue," said Ivan Cabrera, CRA Redevelopment Manager. "Additionally, this project will create synergy between the downtown core of Delray Beach and West Atlantic Avenue."
CRA staff is working on the next steps, which include developing and issuing an Request for Proposals seeking a team to develop and finalize the design and construction documents and constructing the project.
"The redevelopment of CRA-owned parcels in the West Atlantic Avenue area is included within the Delray Beach CRA Redevelopment Plan and West Atlantic Avenue Master Plan," Cabrera said. "This project will activate these vacant parcels fronting the main corridor of West Atlantic Avenue and help achieve the CRA mission to remove slum and blight."
We can't wait to see the final result!