The Delray Beach Community Gathers to Celebrate the 98 NW 5th Ave Project
The ribbon cutting ceremony for the 98 NW 5th Avenue Project marked a significant chapter for the Delray Beach Community Redevelopment Agency (CRA). As residents, business owners, and community leaders gathered, it became evident how monumental this project was for Delray Beach.
Nestled within the heart of Delray Beach, the 98 NW 5th Avenue lies within the renowned Historic NW/SW 5th Avenue, an area within the Community Redevelopment District known as "The Set." This region has historical importance, having once been a vibrant space for community-centric Black-owned businesses.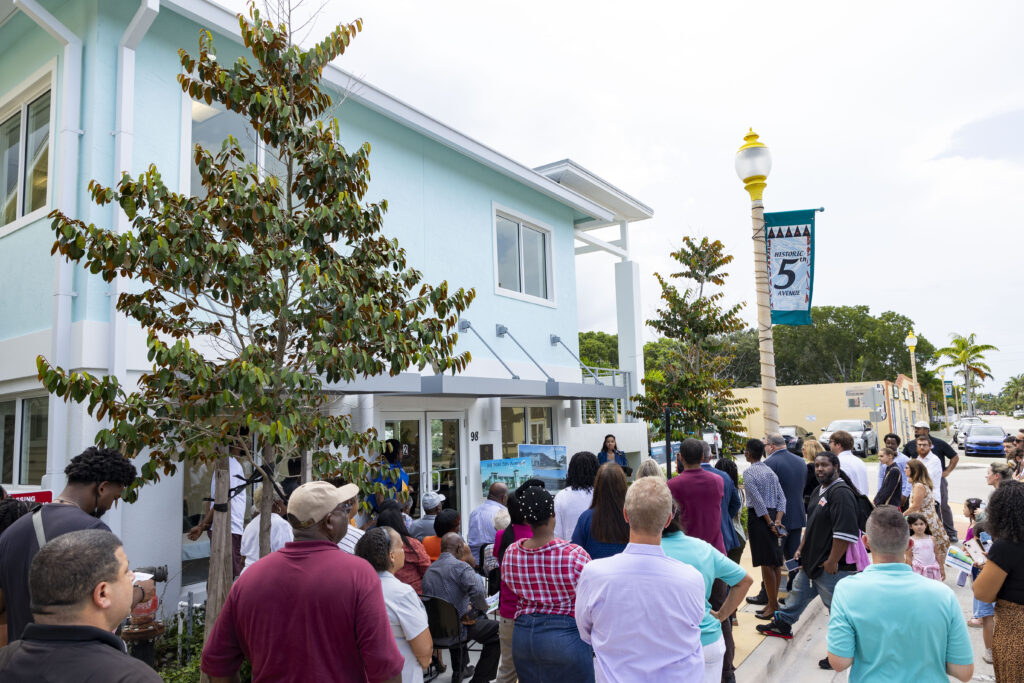 With the acquisition of the property in 2018 by the CRA, a vision was set into motion. Christine Tibbs, the CRA Assistant Director, shared the deeper significance, stating it's "uniquely positioned to serve as a catalyst for further development in the area and as a hub of economic activity where the authenticity of a historical community meets the potential of small business development." It's about reimagining a historical connection, infusing it with modern entrepreneurial spirit, and creating a space that resonates with both past significance and future promise.
Reflecting on the event's moments, Christine pointed out the strength and support of the community. "It was a great turnout, and to have so many residents, business owners, and community leaders come out to support the project shows it's importance." Such vibrant participation and engagement from the community doesn't just reflect their acknowledgment but also their collective aspiration for the future of Delray Beach.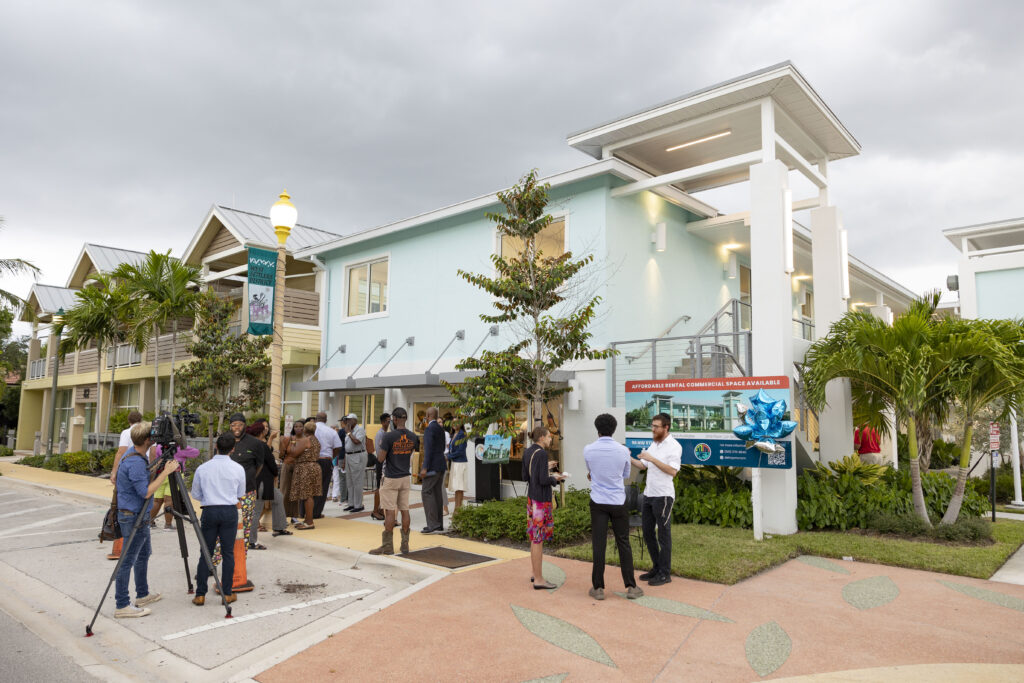 For the entire CRA team, the ribbon-cutting event was a significant milestone. "It was great evening – a culmination of a lot of planning, work, and effort from a great number of people," she expressed with a sense of achievement. The anticipation is palpable, with everyone keenly awaiting the businesses that will soon be a part of this revitalized building.
The feedback from attendees was enthusiastic and filled with hope. "The response was overwhelmingly positive. The community is excited that construction is completed, and we're all anticipating the time when the first businesses start moving in and opening up," Christine conveyed.
The journey to rejuvenate the Historic NW/SW 5th Avenue is a crucial mission for the CRA. Every ribbon cut is a step toward restoring the area as a thriving hub, capturing its historic essence while paving the way for a prosperous future.