The Warehouse Market is back and better than ever! After a brief hiatus, the Fourth Warehouse Market event (first since 2019) once again graced the floors of the 3,600-square-foot Arts Warehouse and more than 200 guests joined in on the fun. 
While the overall goal of the Market is to promote small and local businesses and bring new patrons to the Arts Warehouse, the theme was just about having fun and celebrating our local crafters and makers. The large indoor and air conditioned warehouse space is the perfect location for a pop-up market format, where guests are encouraged and invited to learn more about the vendors and their products.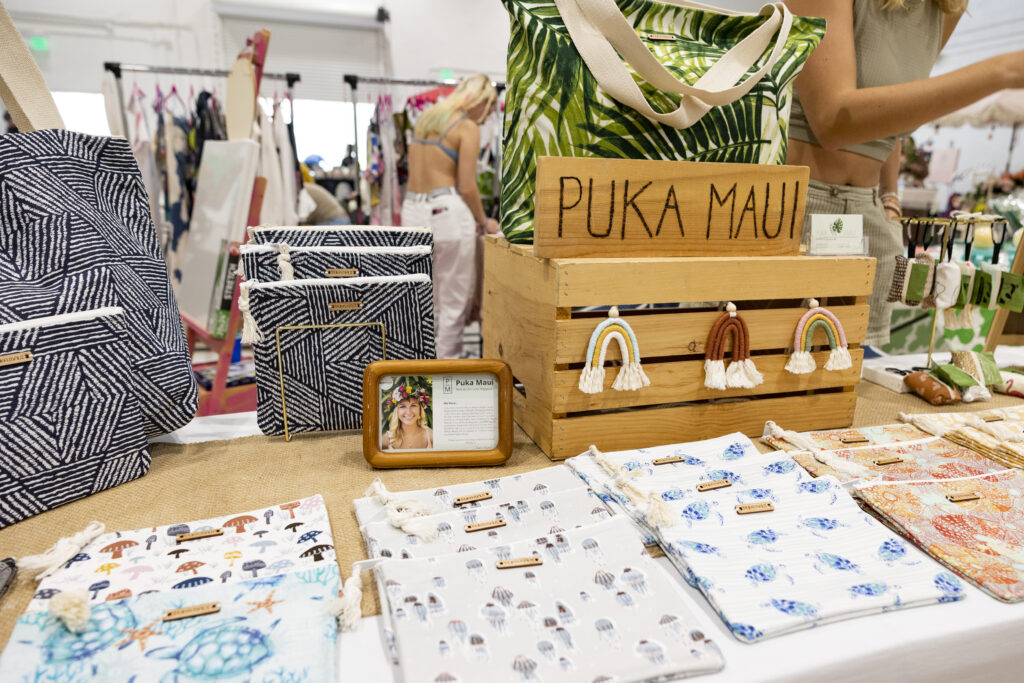 "I think that makers markets or farmers markets have many levels of appeal for the attendee – supporting local businesses, ease of shopping especially with so many vendors in one location, and finding something new or different than in larger stores," said Grace Gdaniec, Arts Warehouse Manager. "This Market has a mixture of art, jewelry, ceramics, candles, textile works, stationary, etc., which means there was most likely something for everyone!"
Attendees were able to enjoy a unique shopping experience, live music by Morgan Minsk and opportunities to participate in the fun with drop-in workshops. These two unique opportunities to get creative, which were enjoyed with on-site registration, included making Polymer Clay Wall Pockets ($20 per person), led by a local teaching artist. The wall pockets will be functional to use for many different uses, and participants were even able to take home their cured/baked work that same day. The other available option was to make Watercolor Aquarium Paintings ($5 per person), which was perfect for kids! This was a semi-guided project using oil pastels and watercolors paint to create an underwater scene.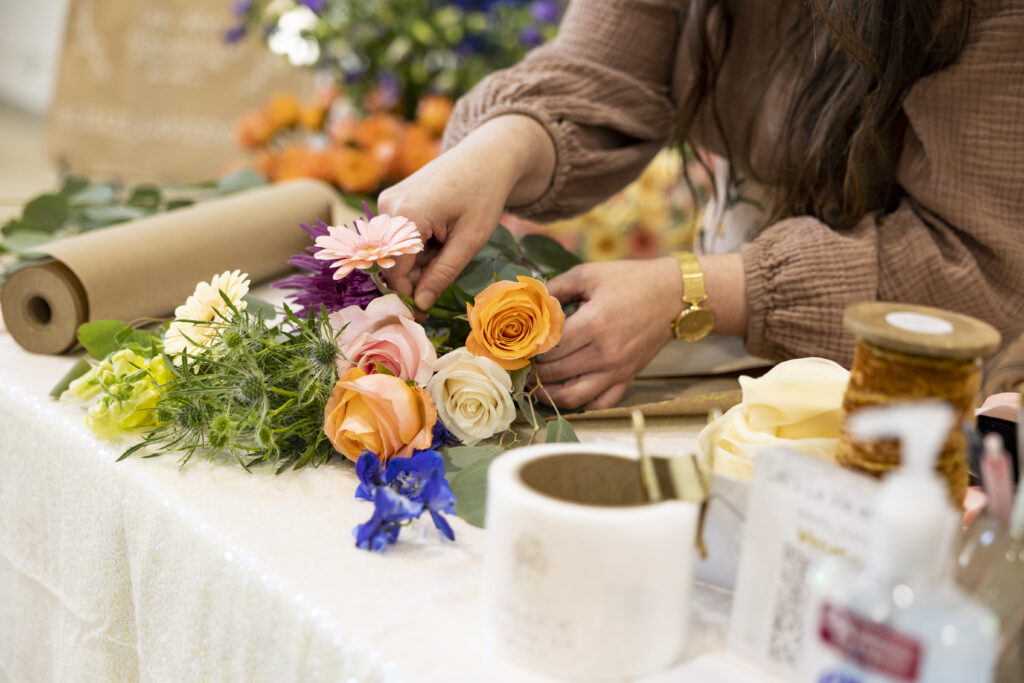 "It went really well! Positive feedback from vendors and visitors, with a big question of the day being "when is the next Warehouse Market?". I believe each vendor was able to make sales and also create new relationships between the creative vendors which is a great way to build their network," Gdaniec said. "Vendors seemed gracious to have been a part of it, and asked how they can get involved in the next one and when it would be. As long as the vendors were happy, I was happy!"
This particular Warehouse Market featured 21 small businesses owners (many of who do not have their own storefront), offering them a great opportunity to connect with the community and highlight their products and handmade items. The Arts Warehouse team not only provides these artists and makers with a chance to sell to more customers and hopefully gain a new following and return customers, but also visitors an outside-the-box option for supporting local and purchasing one-of-a-kind items. It was a win, win experience for everyone involved!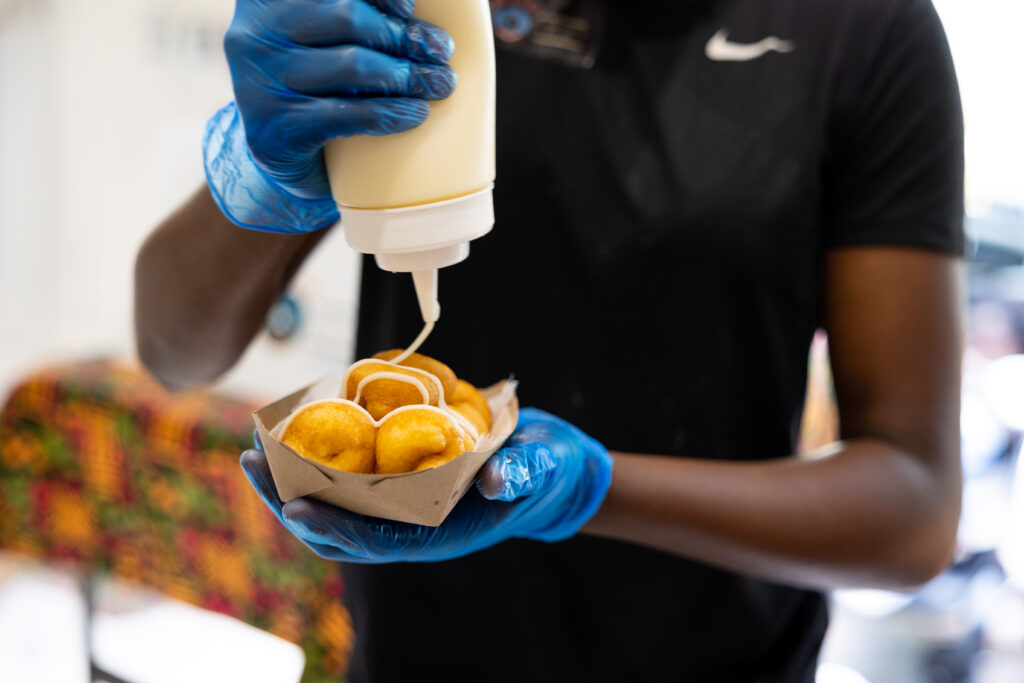 Of the featured vendors, the Mini Donut Spot, which is a local family business, got a lot of attention with their on-site freshly-made donuts and delicious toppings. Nicole's House Jamaican cuisine also served up fried rice, wontons, and other items for hungry guests. The best part was that guests could enjoy these snacks and lunch at the Warehouse while they shopped and enjoyed the event. 
In addition to the handmade goods such as art and stationery, the Arts Warehouse team was also excited to have a florist and a plant vendor as well, for those looking for something a bit more natural. There was certainly something for everyone, with no two items alike.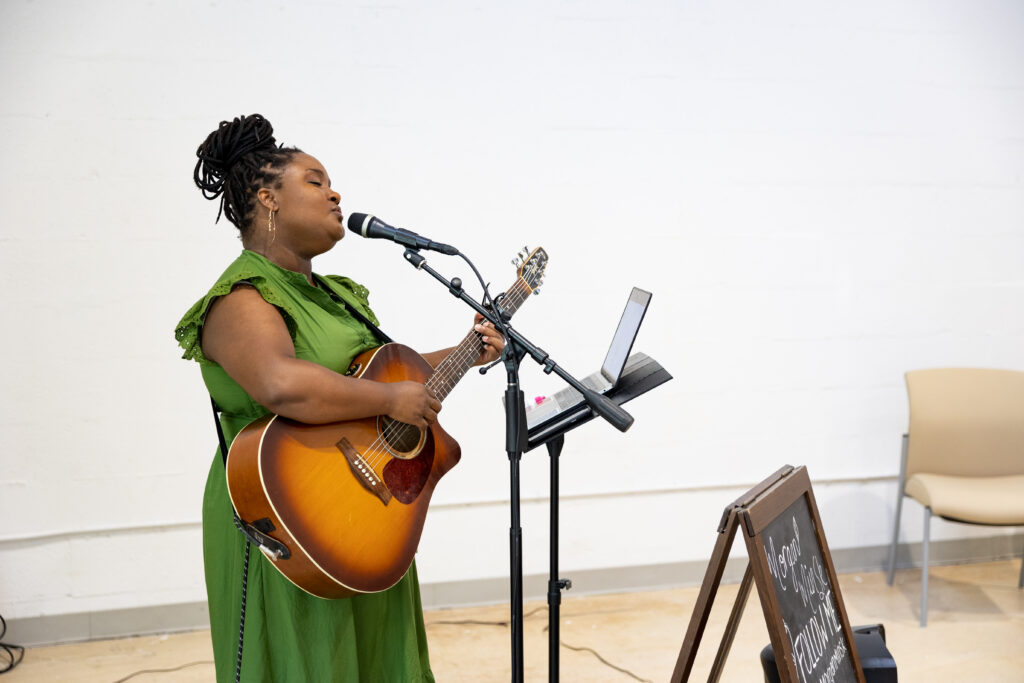 The Warehouse Market was held Saturday, April 23 from 11 a.m. to 5 p.m. and was a free event and open to all ages. So make sure to stay tuned for the next Market. There will be a lot to explore! 
Please visit www.artswarehouse.org or call (561) 330-9614 for more information and future event details