Transportation Updates Effective June 1, 2020:
FreeBee | Operating  (See guidelines below)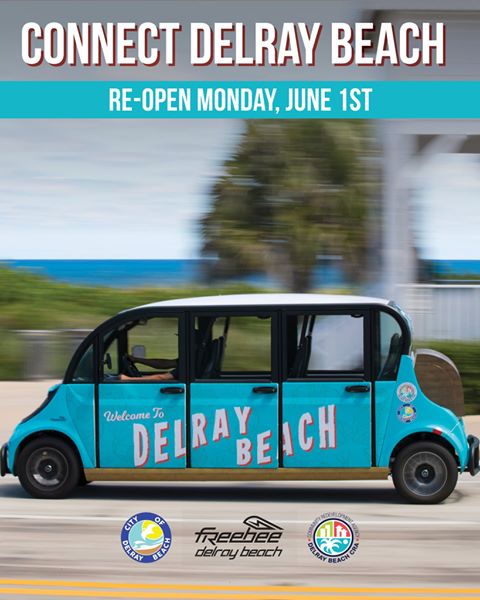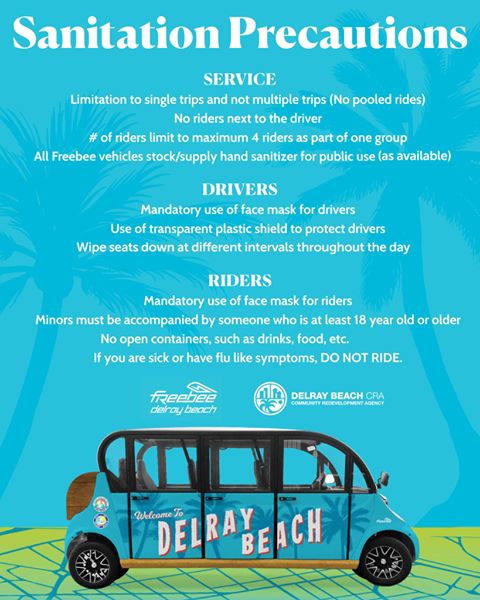 Connect Delray Beach's point-to-point transportation service uses all electric vehicles that provides passengers with a fun and eco-friendly way around downtown. Download the @ridefreebee app in the App Store or Google Play Store and book your first ride today! If you do not have a smart phone, or if you need to request accessibility accommodations, please call 855.918.3733.