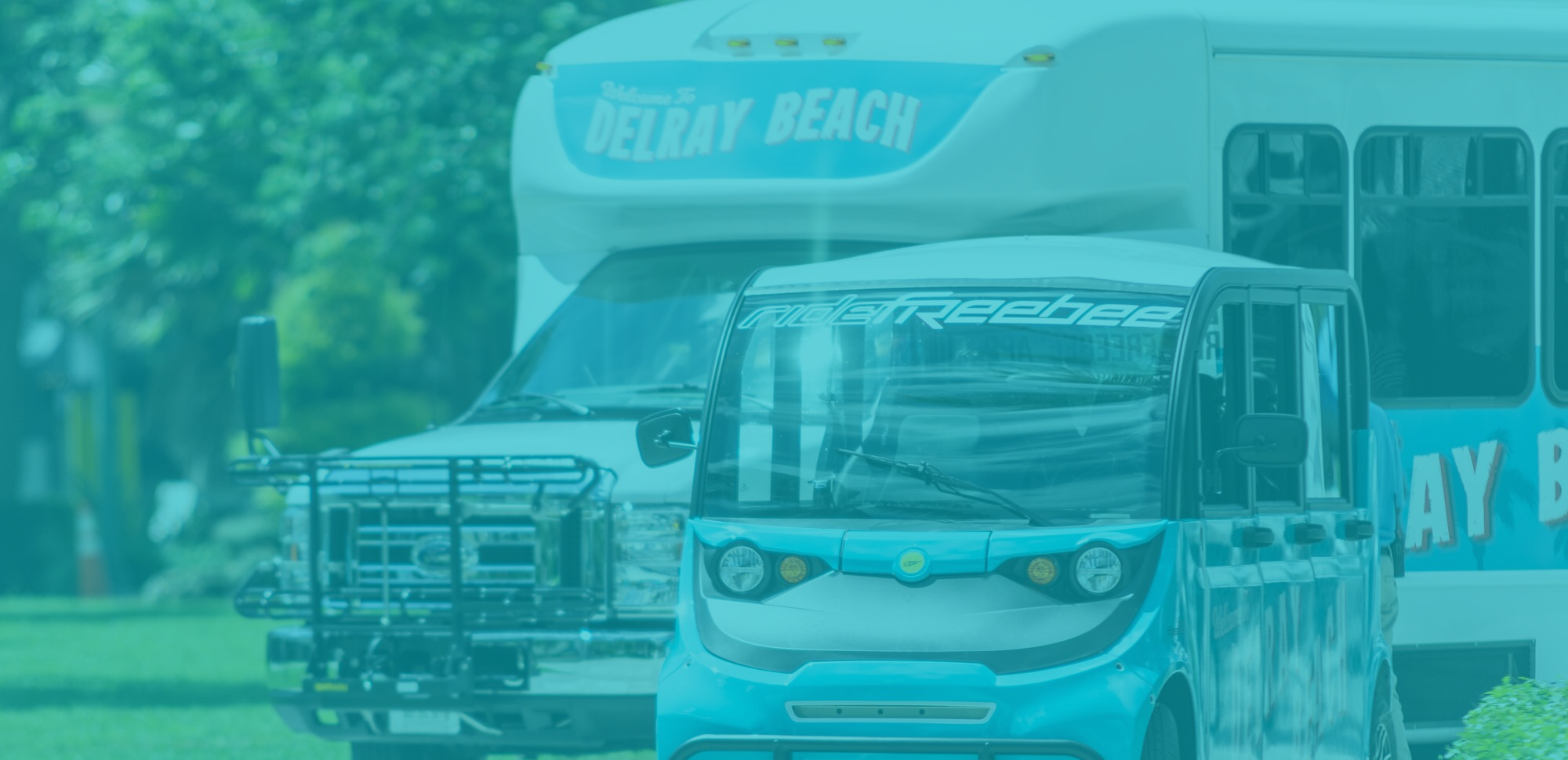 Transportation Updates Effective March 23rd, 2020:
Downtown Connect Shuttle | Operation Suspended until further notice
FreeBee | New Hours of Operation 8am – 5pm Daily.
Connect Delray Beach's point-to-point transportation service uses all electric vehicles that provides passengers with a fun and eco-friendly way around downtown. Download the @ridefreebee app in the App Store or Google Play Store and book your first ride today!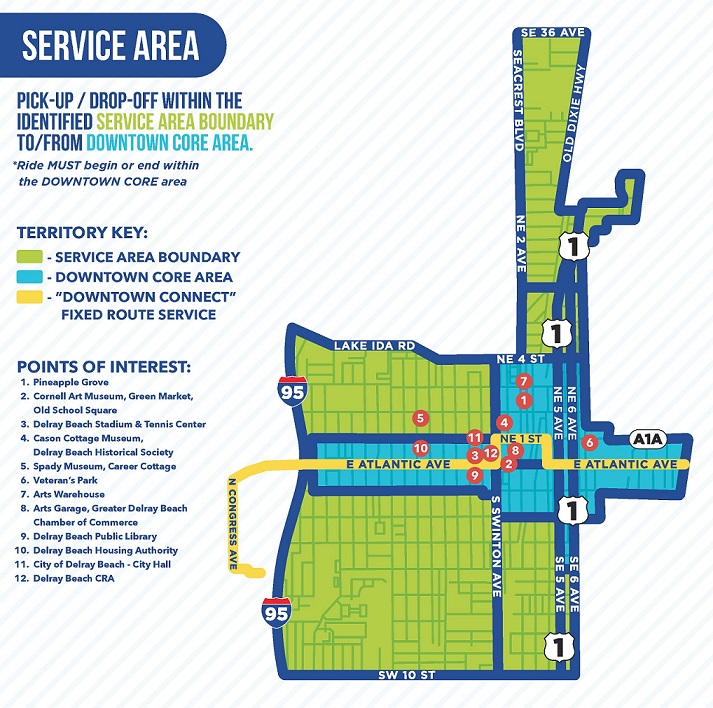 The Downtown Connect service is a FREE and convenient service for anyone in Delray Beach to use and enjoy. This service is provided by the Delray Beach Community Redevelopment Agency, through First Transit, Inc., our contract provider.