If you're looking for something fun to do this Saturday and every other Saturday through July, look no further than the Delray Beach Summer GreenMarket!
Back for its eighth season, the Summer GreenMarket is a go-to destination for visitors and locals who are interested in getting some of the area's best produce and goods. After enjoying the Winter GreenMarket, the community always looks forward to the Summer GreenMarket, and it's easy to see why.
More than 40 of South Florida's premier farmers, bakers and small-batch culinary artisans are present, selling farm-to-table produce and specialty gourmet items. Additionally, there's bi-weekly cooking demonstrations where a local chef shops the Market and creates a recipe from those ingredients that visitors can then replicate at home.
Shoppers can expect to enjoy gorgeous, locally-grown bouquets of wildflowers, produce, summer fruit, eggs, fresh pasta, hummus, baba ghanoush, stuffed grape leaves, locally-sourced grass-fed beef and chicken, bone broth, kefir, raw and French cheese, honey, dips, chutneys, jam, nut butters, bread, fish dips, ceviche, hot sauce, barbeque sauce and spices.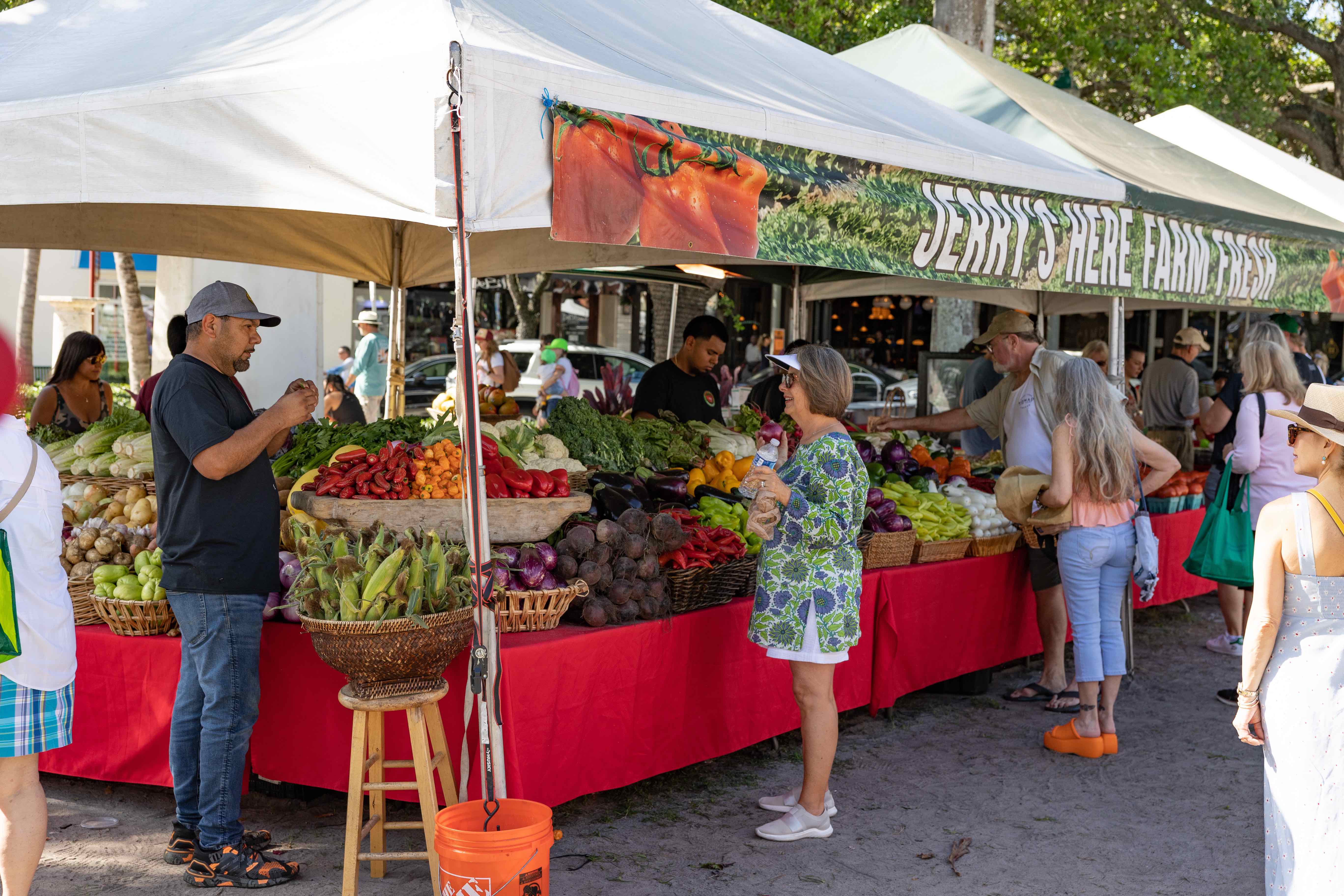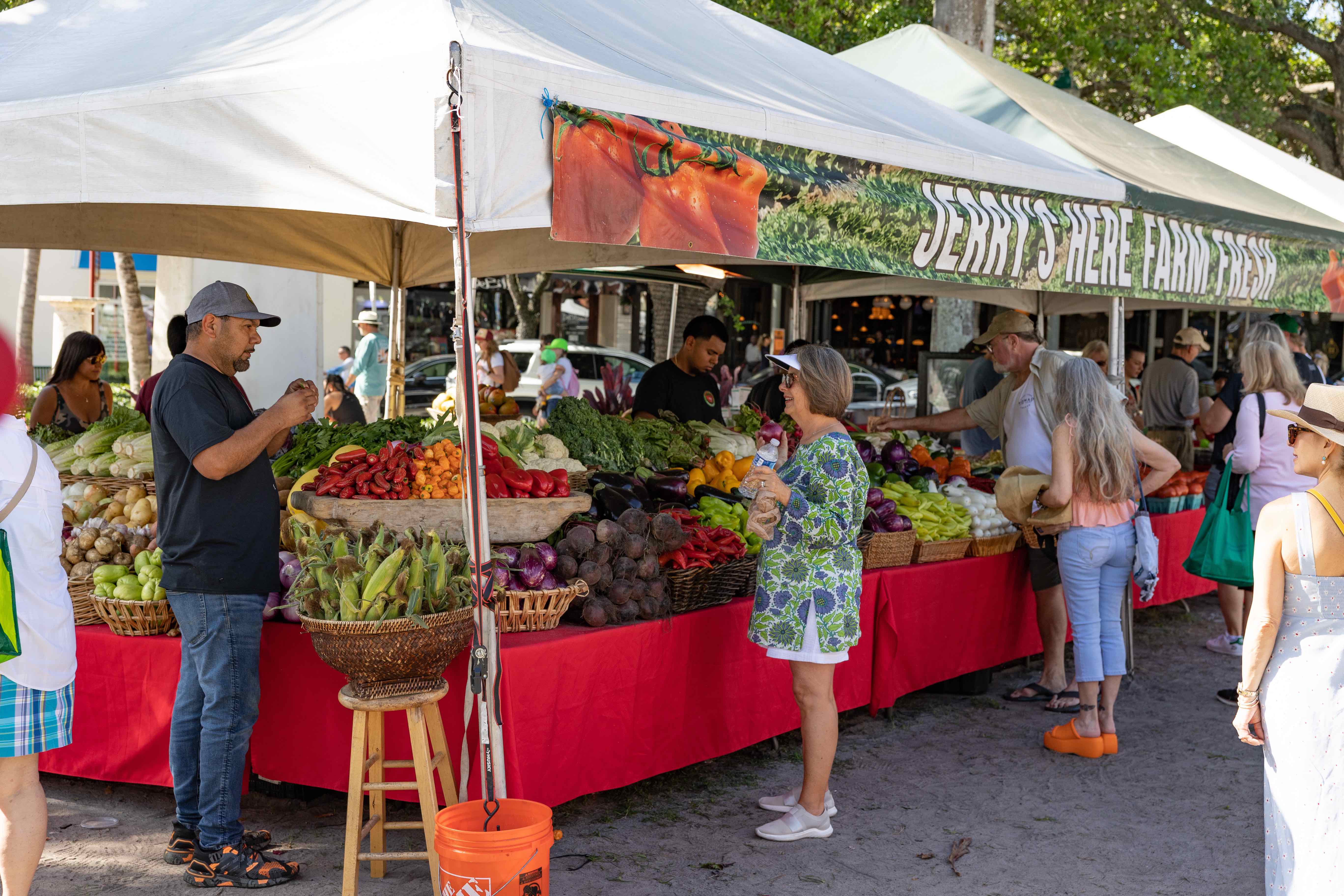 "Many locals rely on the Summer GreenMarket to purchase their farm-fresh eggs, produce, and other locally-sourced products that are available at our Winter GreenMarket as well. It's mango season, and the Market offers many varieties to choose from, my personal favorites being Lemon Meringue, Coconut Cream and the Glenn mango. We also have occasional mango tastings at our Chef Showcase tent," said Lori Johnson, Delray GreenMarket Manager.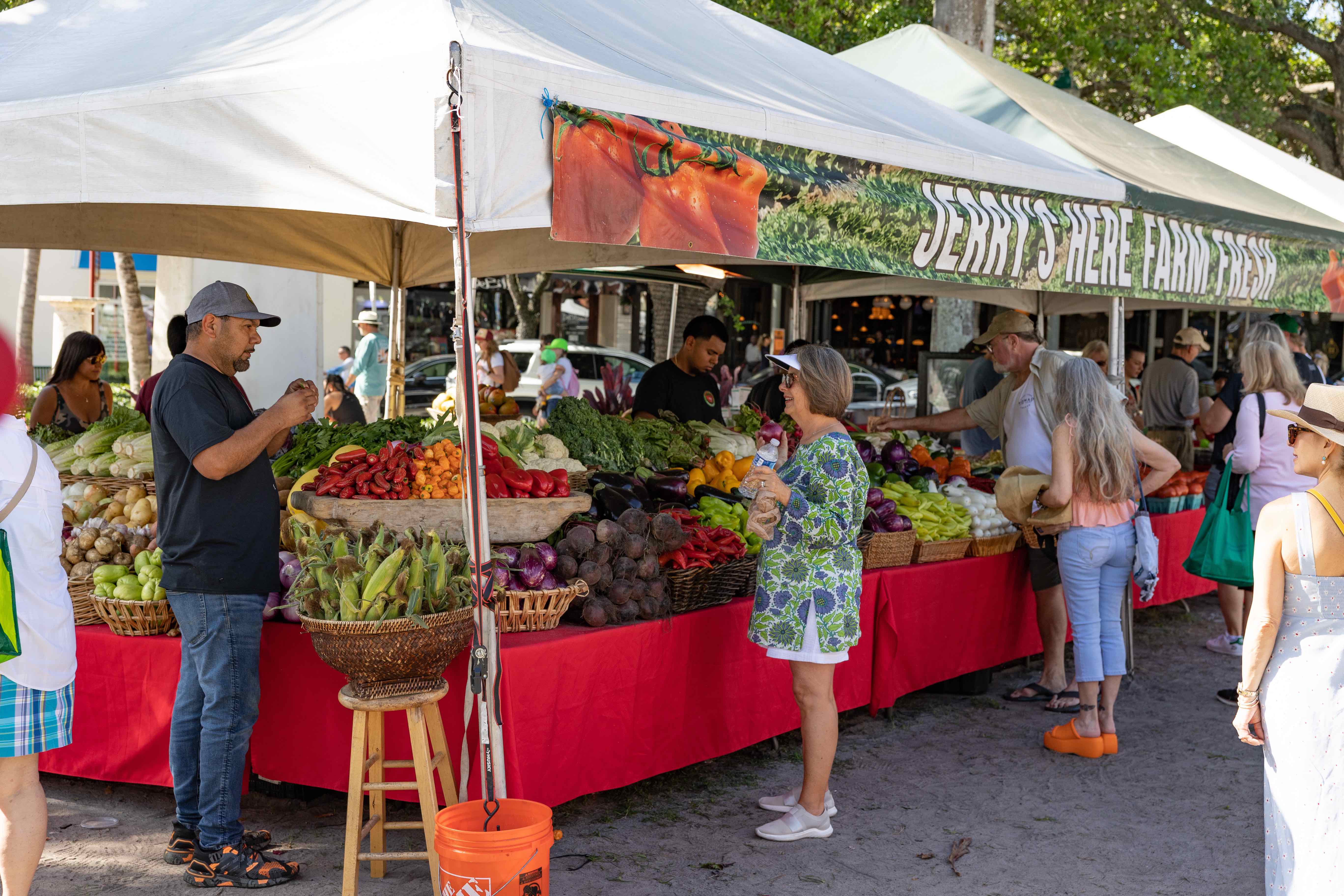 If all of the shopping gives you an appetite, stay for breakfast or lunch al fresco-style and order a breakfast sandwich or French crepe, hot coffee, fresh squeezed juice or lemonade, açaí bowls, conch salad, chicken on a stick, smash burgers, grilled cheese brisket sandwich, empanadas, Jamaican meat patties, and more!
While you eat, you can also enjoy live musical entertainment. Not to mention fresh air, people watching, dog petting, and more. Those who take advantage of the SNAP Program during the Winter GreenMarket can enjoy the same program during the Summer GreenMarket as well!
The Summer GreenMarket is located on the front lawn of the Cornell Art Museum at Old School Square, 51 N. Swinton Ave., and is open every Saturday from 9 a.m. to 1 p,m. through July 29. Fun fact, parking is free in the Old School Square parking garage on Northeast First Avenue, and there are public restrooms on site. If you'd like to extend the fun, you can pop into the Cornel Museum of Art and check out their current exhibit (and some air conditioning!).