A Well-Deserved Toast to Moon & Flower in Delray Beach
If you've been wondering about the lovely smell and vibe emanating from a shop on North Federal Highway in Delray Beach, your answer is Moon & Flower: Coffeehouse, Tea and Apothecary. The team offers nourishment for your mind, body and soul. As you walk through their doors, you will quickly feel invited to make yourself comfortable.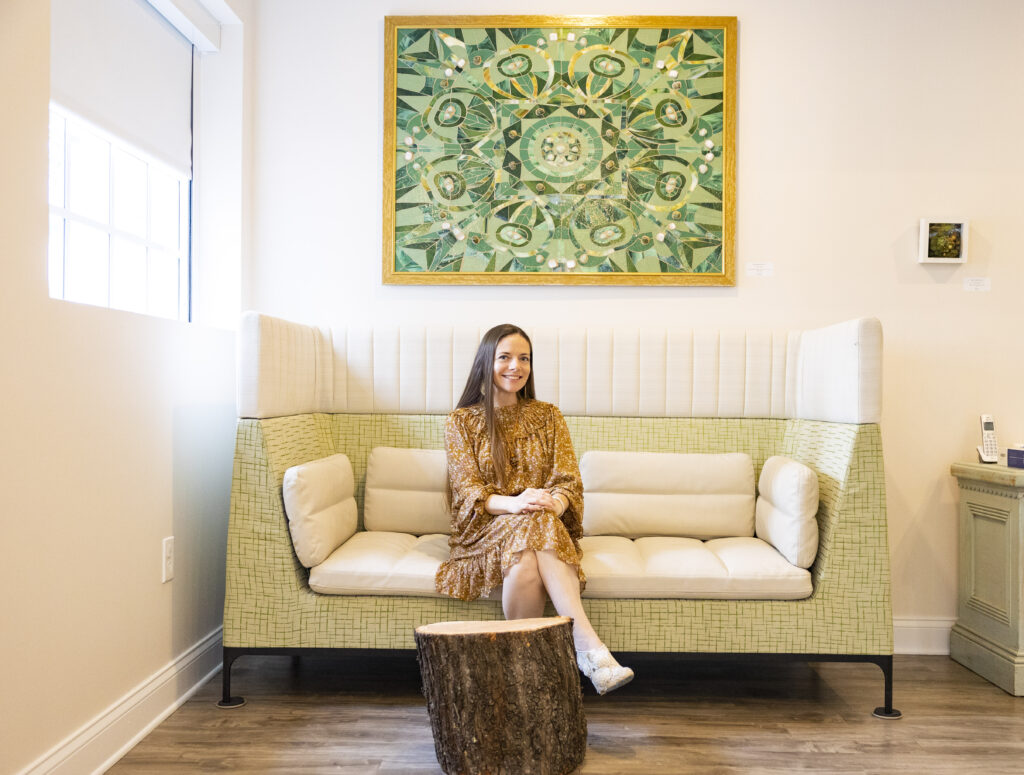 Moon and Flower is the creative vision of first-time business owner, Jaclyn Tufford, a trained fine artist, barista, yogi, and healer. Located at 1201 N. Federal Highway, the newly-renovated store serves as a community retail space, providing opportunities for local artisans to display and sell a unique mix of gifts and products such as fine art, bath products, books, jewelry, crystals and stones, and clothing. Moon & Flower is also a tea and coffeehouse where customers can relax and enjoy locally-roasted coffee, artisan-crafted beverages, organic tea and herb blends, and healthy snacks.  
To help with the cost of improvements, Tufford reached out to the CRA for funding assistance and was awarded funding through the CRA's Site Development Assistance Program. The program helps businesses by contributing toward the cost of interior and exterior improvements to commercial properties that result in a publicly-visible improvement or the enhanced business activity within the CRA District. 









Specific to Moon & Flower, these funds helped to cover the cost of a range of interior and exterior improvements such as renovating the pre-existing kitchen to make it code-compliant for food service, plumbing, electrical, interior painting, cosmetic and aesthetic improvements, and related permitting fees.
"The CRA supports revitalization and economic development and one way we do this is by directly supporting and investing in our small business community. Essentially, we help transform communities through our funding assistance programs," said Alexina Jeannite, CRA Community Engagement Director. "Awarding funding to Moon & Flower helps to eliminate slum and blight by activating a vacant commercial space on North Federal Highway. The activation of this business space will also lead to increased business activity in that part of the CRA District."
The CRA funding assistance programs help advance the CRA's mission by supporting commercial improvement projects that not only improve the physical space, but also encourage economic growth and increase business activity within the District. Assisting businesses with the cost of improvements helps to eliminate blighted conditions and promote business activity in Sub-Area #5 of the CRA District, not to mention help local community members realize their dreams and bring a much-appreciated offering for the community members. 
The official ribbon cutting and preview event was held in early May, where the community was invited to preview its products and enjoy samples of tea and coffee. Organic and vegan refreshments and desserts were provided by Let's Talk Café – another CRA Funding Assistance Grantee who will soon launch and open doors to their own business very soon. It was also a special event to honor Tufford for her hard work in getting her business off the ground, as well as the collaboration between the CRA and the Delray Beach Chamber of Commerce. 
Please visit themoonandflower.com for more information, business hours, and event happenings!