Interested in learning something new this summer and getting hands-on with new art mediums? Look no further than the Arts Warehouse workshops! Regardless of your artistic abilities or goals, these workshops are a great way to learn new art techniques or brush up (pun intended) on your skills.
The Arts Warehouse team aims to provide a variety of workshop themes and mediums for the benefit of all participants. So far scheduled for the summer (end of May through July) are some one-time workshops, which include Screenprinting Techniques, Color Field Painting, Intro to Clay, Nerikomi Clay Technique (Japanese clay style of mixing colored powders into white clay and creating patterns), Intro to Fashion Illustration, Interpretive Landscape Painting, Abstract Expressionism with Paint, Paint Your Pet Portrait, Painting & Collage, Movement/Flow & Glow Dance, Beach Hat Embroidery, and Abstracted Landscape.
"The workshops primarily are for artists/people of any levels interested in learning something new or refreshing their skills," said Grace Gdaniec, Arts Warehouse manager. "Since the format of the workshops are one day, a few hours (and not a several week series) it gives a chance to try something/take multiple different courses. Most classes are adults only, with some designated for older teens. Each workshop will list who the workshop is intended for, or people can always call and chat with staff about whether it's a good fit based on what they're looking for."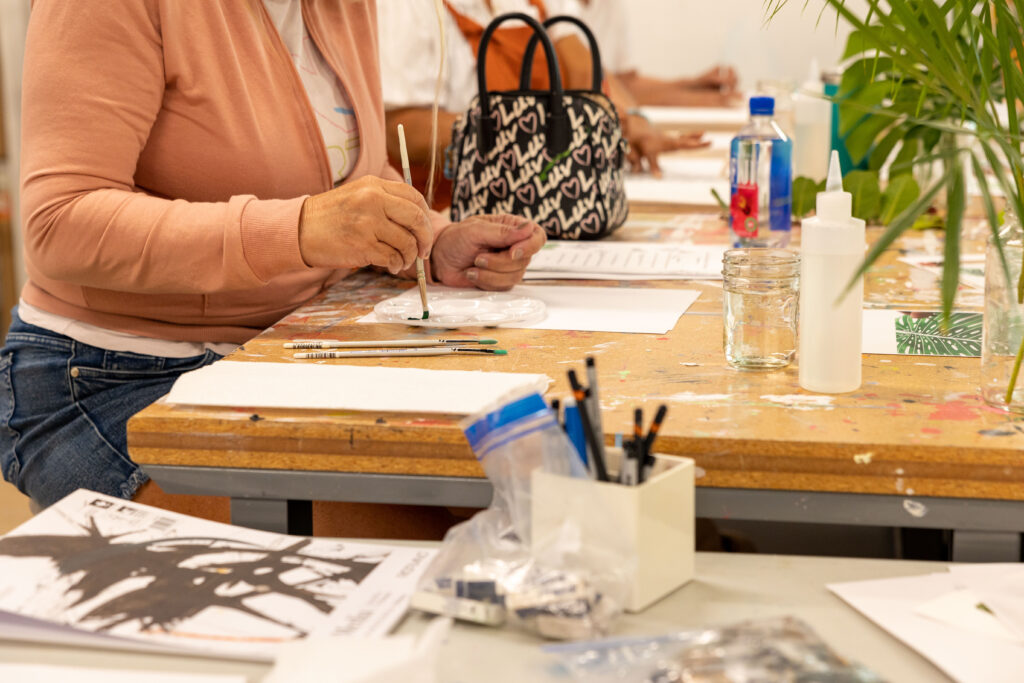 Workshop prices vary based on materials, length of time, and instructor, with pricing in the range of $40-$120 with materials generally provided. The workshops will be mostly held Wednesday through Saturday, with morning, afternoon or evening sessions. This is a great opportunity for local artists or aspiring artists to learn from local artists in a casual, fun and friendly environment, on a flexible schedule.
"The teaching artists are able to share their artistic knowledge, create extra revenue for themselves, and also build a new client base of supporters of their art. It's also just fun!" said Grace. "I hope to encourage people to try something new, and that playing with art materials for a few hours can really relax and inspire you! We had a person attend a clay workshop just today who didn't necessarily find success in her finished product (she tried!), but really enjoyed being in the creative space and getting her hands dirty. Sometimes it's about the process more than the result. She will be back!"
So if you're looking for a fun, relaxing, social, creative and possibly different type of date night, these workshops are for you! It's a great way to enjoy a new experience and become inspired to create on your own, too.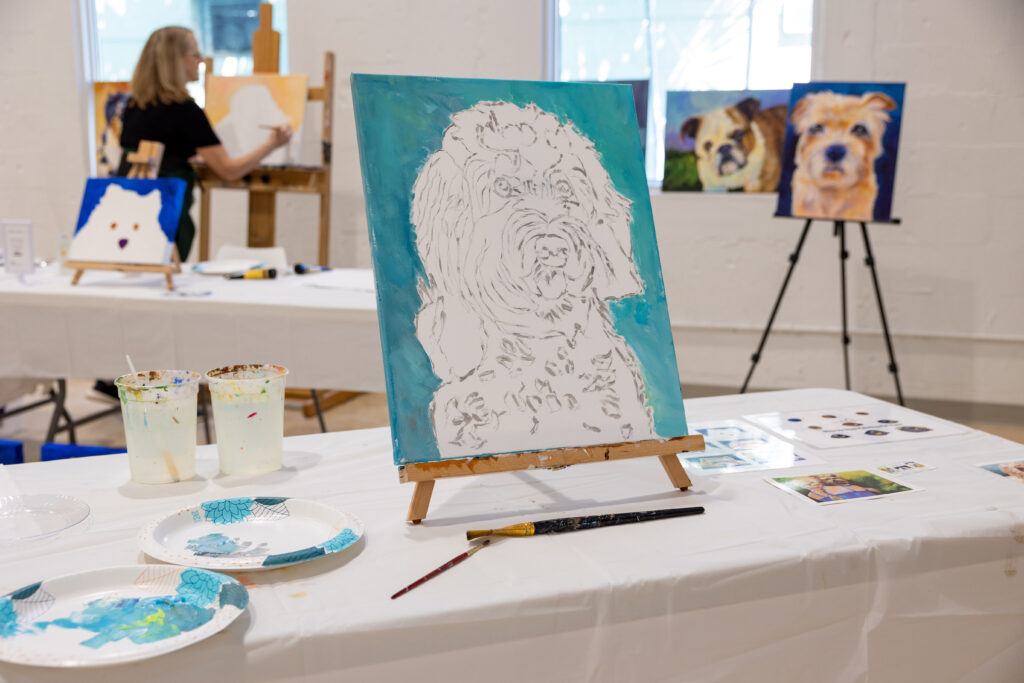 "The goal is to provide an educational element to our programming, teaching anyone a new artistic skill set, while also providing a fun or relaxing environment where someone can express themselves. I like to program workshops that coincide with the art exhibitions that are on view as much as possible, to create that connection between what we're viewing and how to create it/inspired to create it," Grace said. "The workshops do provide the teaching artists with a form of revenue, continuing to support the artists as a small business. Several of the return workshop instructors are current or past Resident Studio Artists. It also encourages visitors to keep coming back! I've noticed the workshops reach people online searching for something creative to do that otherwise may not of heard of Arts Warehouse before. It's helped grow our audience."
There is also the Open Figure Studio that happens every second Saturday and fourth Thursday of the month, which is a self-guided session with a live model. Attendees must bring their own materials.
The Arts Warehouse team is proud to offer one of the only spaces in Delray Beach with consistent art education programs, especially in such a hands-on and open format. They're bringing out the artistic side in our community, and it couldn't be more picture perfect!