The Winter GreenMarket is Back and Better Than Ever!
The streets are busier, the weather is cooler, the holidays are around the corner…that can only mean one thing – the Winter GreenMarket is back! 
Open every Saturday from October 22 through May 20, the Winter GreenMarket is the one-stop-shop for all of your local goods. If you prefer to eat local, shop local, support local, or live like a local, the GreenMarket checks any and all of those boxes. 
The Market offers visitors more than 50 of South Florida's premier farmers, bakers and small batch culinary artists, featuring farm to table produce, artisan baked goods, cheeses, farm eggs, fresh seafood along with vegan, vegetarian, organic selections and so much more. Additionally, the Market features live music, and bi-weekly cooking demonstrations with local chefs who shop for the freshest Market ingredients and demonstrates how to create a delicious farmers market dish that you can recreate at home. Sampling is mandatory, and all recipes post to the GreenMarket Facebook page the following week.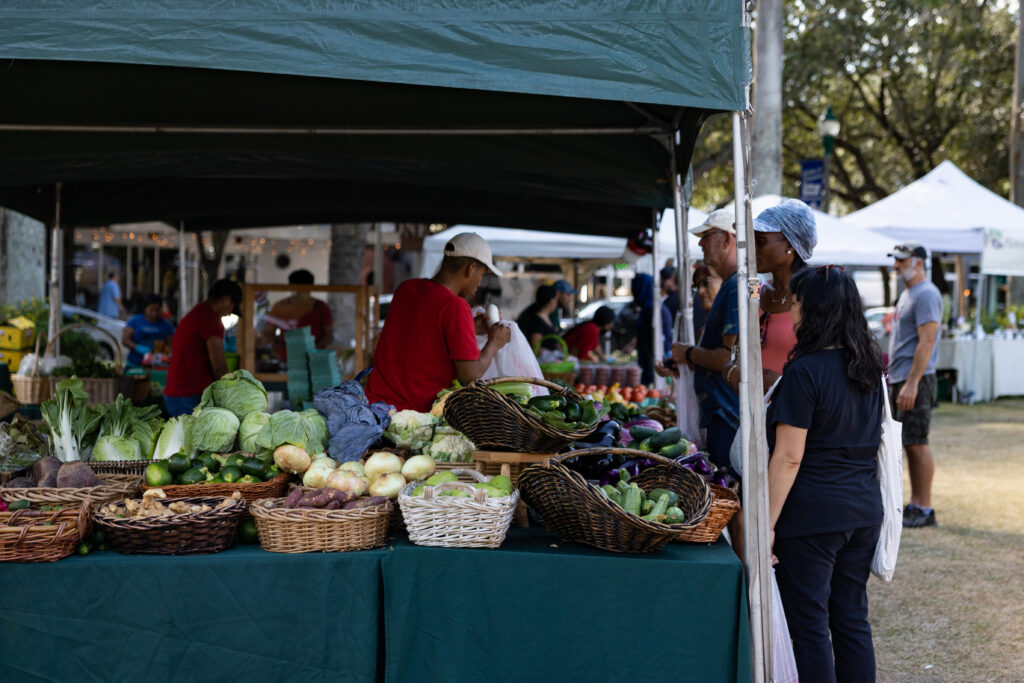 "Shopping and eating, the GreenMarket is an international culinary experience for your taste buds," said Lori Johnson, Delray GreenMarket Manager. "You can enjoy an al fresco lunch in the park feasting on empanadas, tamales, Chesapeake Bay shrimp salad and crab cakes, clam chowder, paella, ceviche, Indian cuisine, Italian ices and more!"
Eight new vendors, including one dishing out apple cider donuts, join the group of established vendors, making this season one of the busiest yet. The Market also accepts SNAP/FAB every Saturday, for those who are interested in getting the healthiest and freshest food out of their budget. Grocery stores? Who needs 'em!
"The Market is where you can meet the people who grow and produce your food and establish a relationship with them, it's a throwback to a time when open-air markets and sharing food experiences with the butcher or shop keeper was a common denominator in everyone's life," Johnson said.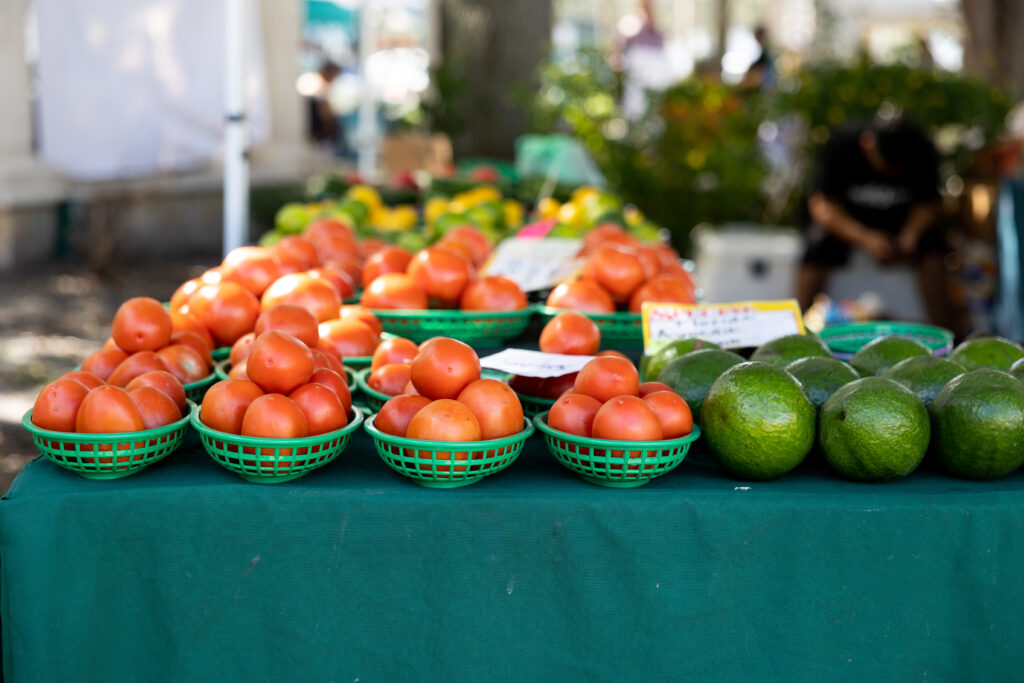 The GreenMarket is an economic development program of the CRA. Not only does the Market provide an amazing opportunity for our community members to enjoy the best their local growers have to offer, the opportunity has also allowed some vendors to move on to brick and mortar businesses in the City of Delray Beach because of their success at the Market. 
The GreenMarket is located on the front lawn of the Cornell Art Museum at Old School Square, 51 N. Swinton Ave., from 9 a.m. to 2 p.m.
We look forward to seeing everyone at the Market, this Saturday and next!