If you've ever wondered just how the CRA's programs, events and meetings get done, or how the various outreach initiatives and community coordination occurs, meet Tracy Waterlander, Executive Coordinator for the CRA. 
While her primary role might be to provide high-level administrative assistance and project support to the executive director, she also supports the assistant director and other staff as needed.
"I love that I get to wear many hats with this role and show off my versatile skill set. I enjoy doing a little bit of everything and being able to assist my team in more ways than one," said Waterlander, 31, who has a background in both administration and marketing. "I particularly enjoy anytime I can contribute in a creative way to something my team is working on. I also enjoy being involved in all of the events we have going on like the Corey Jones Isle ribbon cutting, ribbon cuttings for grant recipients like AGT Land, and assisting in the setup for the Delray Beach Parks and Recreation's 'Back to School' event.  I love being a part of an organization that gives back and does so much for the community."
Some of her responsibilities include, managing schedules, coordinating meetings/appointments, disseminating important information/or updates to both CRA staff and CRA Board of Directors, preparing presentations and PowerPoints for meetings, coordinating the circulation of agreements/contracts and assisting with record management, researching different topics and resources for the Executive Director as needed, monitoring the CRA's social media accounts and CRA website, assisting with the overall social media strategy and messaging of the organization, assisting with the coordination of CRA produced and/or sponsored special events (such as community events, ribbon cuttings, groundbreakings, openings), assisting in the coordination and dissemination of informational material and marketing collateral, attending and providing reports on behalf of the Executive Director as needed, assisting with special projects such as award submissions and annual reports, coordinating travel arrangements, and more! (Wait, how could there be more?)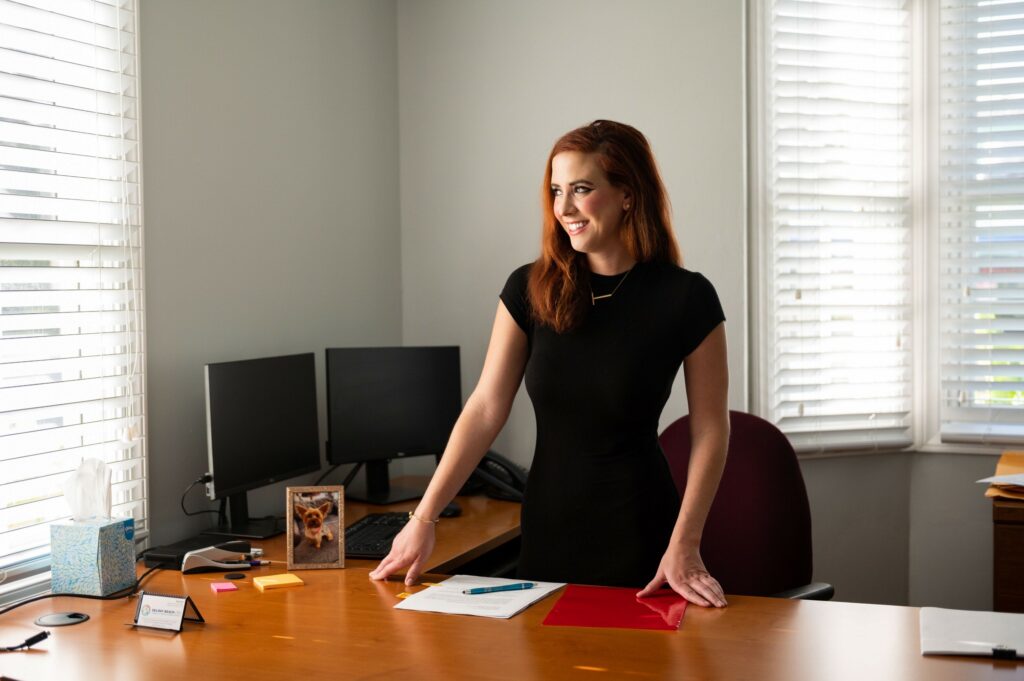 A born and raised Floridian originally from Ponte Vedra Beach, she heard about the position at the CRA from a close friend and said that it was exactly what she was looking for. After two interviews she was offered the role, and believes that it has been one of the best decisions she's made. 
"I'm very proud to work for an organization that is so committed to serving the Delray Beach Community and making a difference in the lives of its residents. Even though my role is to primarily support 'behind the scenes' it is often the small things that can make the biggest difference," said Waterlander, who has been with the CRA for six months now. "Knowing that the work we do here is part of a larger initiative to maintain and improve public life keeps me motivated. I've always been drawn to opportunities that allow me to serve other people."
She is grateful to be a part of the CRA's mission and feels that even during an uncertain time like the pandemic, the City and the CRA never slowed down. In the past year, they were able to break ground on affordable and workforce housing projects, continue to develop Funding Assistance Programs for local businesses, invest in capital improvement projects, and more. She feels that the future of Delray Beach continues to look bright, largely due to community partnerships and redevelopment.
"One of my favorite things about being in this role as an Executive Coordinator/Assistant is I feel like no two days are exactly the same. It's exciting to not only see all the growth happening around me, but to be a part of it," said Waterlander, who has been a proud Palm Beach County resident for eight years. "I hope I can establish a long career with the Delray Beach CRA. I would love to learn new creative and managerial skills so I can expand my role and potentially even take the lead on some future projects."
When she's not busy supporting the CRA, you'll find her boating with friends, listening to music, shopping, going to the movies, traveling, drawing/doing crafts, and spending time with her mischievous 2-year-old yorkie named Winston (or Winnie for short) and a guinea pig named Gus Gus.