Experience Premium Affordable Living at Island Cove Apartments
After years of anticipation, the wait is finally over. Island Cove Apartments are now open for leasing!
The Island Cove Apartments, located at 900 S.W. 12th Ave. in the Southeast 10th Street neighborhood, are a product of concerted efforts by a team comprising of the Delray Beach CRA, the Delray Beach Housing Authority, the Delray Housing Group, and S&H.
Current rental rates, which are subject to change, begin at $1,449 for a two-bedroom unit and $1,674 for a three-bedroom unit.
Previously recognized as Phase III of Village Square, Island Cove Apartments occupy a 3-acre parcel of land that was once vacant. The redesign process of this phase took a decade, ultimately gaining approval (after various changes) in late 2021. The final design features 60 two-bedroom and three-bedroom affordable housing units.
The development boasts a compact footprint, expansive green space, numerous amenities, and better traffic and pedestrian circulation. The building mass aligns more with the surrounding neighborhood, and there are no three-story buildings.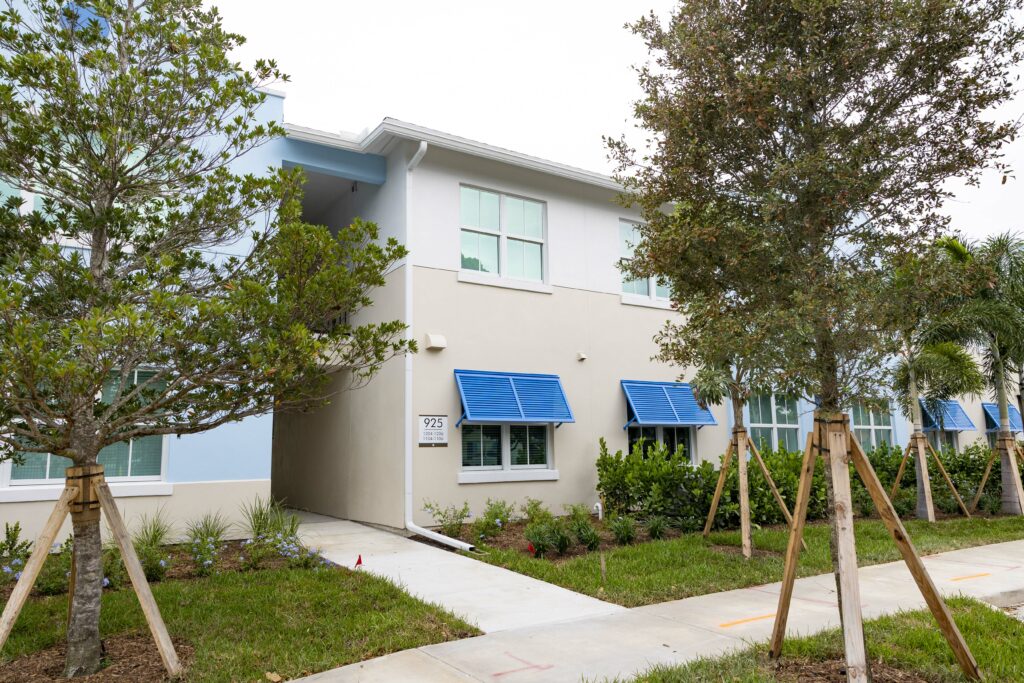 The property encompasses five, two-story buildings with 12 units each. The composition includes 40 two-bedroom, two-bathroom units, and 20 three-bedroom, two-bathroom units. Each apartment is equipped with a washer/dryer, high-efficiency Energy Star appliances, peninsulas, and luxury vinyl tile.
The community offers an outdoor courtyard, community clubhouse, pool, gym, children's playground, outdoor corn hole game equipment, a TV/lounge/media area, a business center, bicycle racks, and a generator.
Safety measures include on-site security officers, surveillance cameras, and access controls. We also offer various program features, such as adult literacy and employment assistance programs, a homeownership program, a Hometown Heroes preference scheme for police officers, teachers, firefighters, and nurses, and a Green building certification.
Interested in leasing one of these exquisite, new residences? Please visit delrayhousinggroup.com and click on the Development Tab to complete and submit your application. This will place you on the waiting list for Island Cove Apartments.