The Second installment in the "Who We Are" Series!
"The greatness of a community is most accurately measured by the compassionate actions of its members." – Coretta Scott King. To understand and appreciate this quote is to know and appreciate Alexina Jeannite. 
"The best part about this job is connecting with the community, whether it is a business owner or one of our non-profit partners," said Jeannite, a 30-something-year-old, born-and-raised Floridian who is one of the CRA's grant managers. "It is always a true joy to see the people behind the projects that we fund. I believe that the CRA's investment in local businesses and non-profits speaks volumes to its belief in the power of community."
Her role as grant manager entails administrative management of the Community Redevelopment Agency's (CRA) funding assistance programs, including the A-GUIDE (Achieving Goals Using Impact Driven Evaluation) and their collection of economic development funding assistance programs. 
For A-GUIDE, she works with their non-profit partner agencies/grantees to review quarterly reporting to ensure they are providing programs and services, as well as accomplishing outcomes, as outlined in their approved agreements. 
Through the Economic Development funding assistance programs, she enjoys helping new applicants navigate the application process, determining initial eligibility and directing them to the most appropriate funding program based on their scope of work. 
"I was looking for an opportunity to work with a grant-making program and came across the grant manager position," said Jeannite, who's been working with the CRA since June 2019. "And as they said, the rest is history." 
She's excited about the future of Delray and the role of the CRA in that future.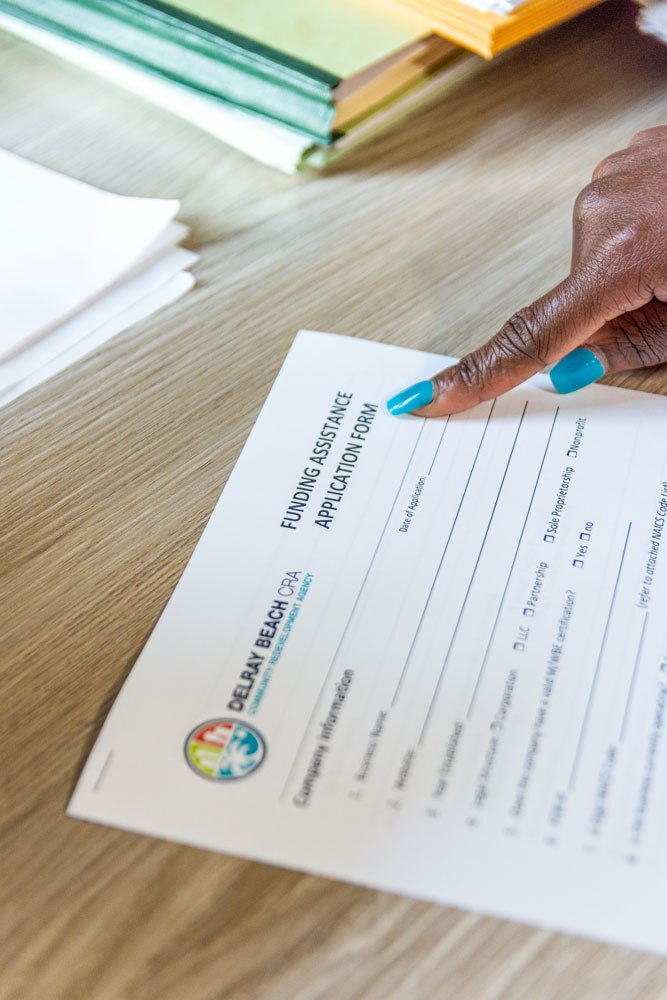 "Delray is booming! Before I came here for work, I heard great things about it, but being here and witnessing (as well as being a part of) the exciting work taking place has really brought it all to life," Jeannite said. "There is so much more growth in store for Delray Beach. With the involvement and dedication of the CRA, Delray Beach will continue to stand out as a Palm Beach County hot-spot that drives economic growth and provides a better standard of living and progress for residents. It is exciting to be a part of it!"
In addition to loving being a part of the growth of Delray, she is also excited to continue learning about the history that makes Delray unique. She loves studying the history of the "minority" populations that settled in Delray, including the Black/African American, Caribbean, Seminole, and Japanese groups.
When she's not helping to grow Delray and it's people, she's spending time volunteering at her church, NewSound Church, and in the community. In her spare time, you can find Alexina traveling near and far, enjoying and appreciating a fine dining experience, watching corny movies, enjoying game nights, laughing at comedy shows, listening to spoken word poetry, and spending time with friends. 
"In the big picture, I am glad to be part of a team and have supportive colleagues who are willing to help me when needed," Jeannite said. "Behind the scenes, I enjoy identifying opportunities to improve workflows when it comes to the funding assistance programs." 
With the dedication Jeannite gives to her job and her community, she is an invaluable asset to not only the CRA but also to the city of Delray Beach as a whole.